PSHE (Personal, Social, Health Education) is a non-statutory subject taught in most UK schools. Being a non-statutory subject, there is no national curriculum or training for teachers, however the government do offer some guidance on topics schools should cover. 
This toolkit is to be used in schools for students aged 15-18 to get them interested and engaged with politics. Students create their own elections by creating their own political party and debating policies to make up their manifesto. Parties try and pitch their manifestos to the class in order to try and obtain votes. The packaging converts into a ballot box where students can vote for the winner.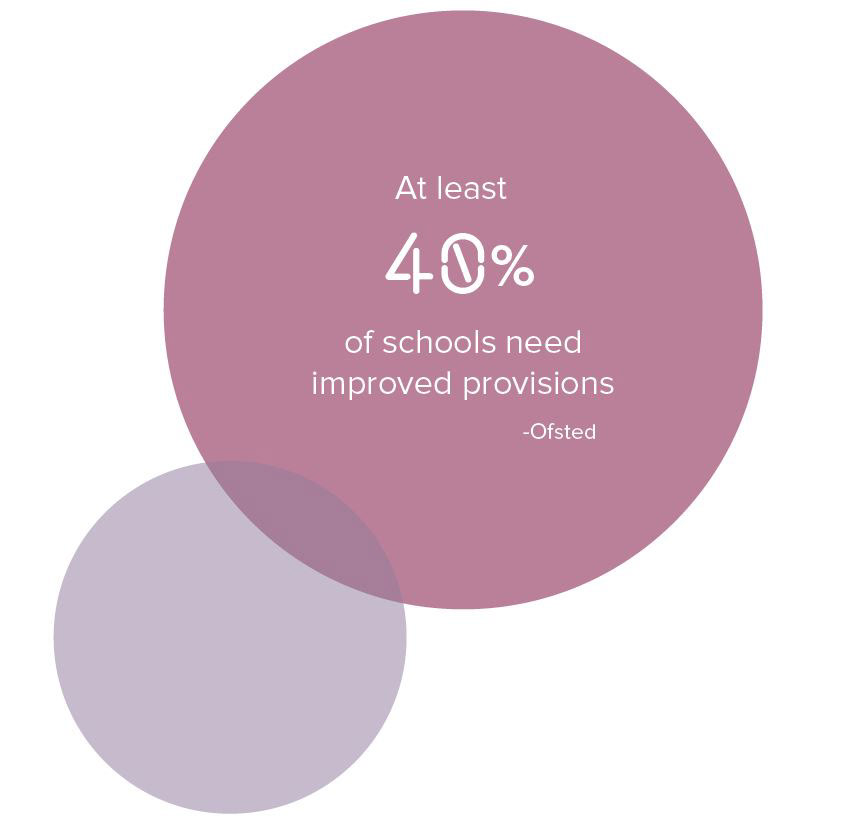 Research into the existing PSHE programs in schools shows that very few teachers in the UK are trained and little information is provided by the government on how to best teach the subject. Students want to learn the subject but are not receiving the information they need. I created prototypes and tested these on peers to ensure that the best styles, colours and formats were chosen for the final product.
As the designer, I must take into consideration that many different people will use this product and so it should cater to a range of people. The product should not only be suited and designed for students, but also parents and teachers. In order to do this, I created some personas that would be linked to this product.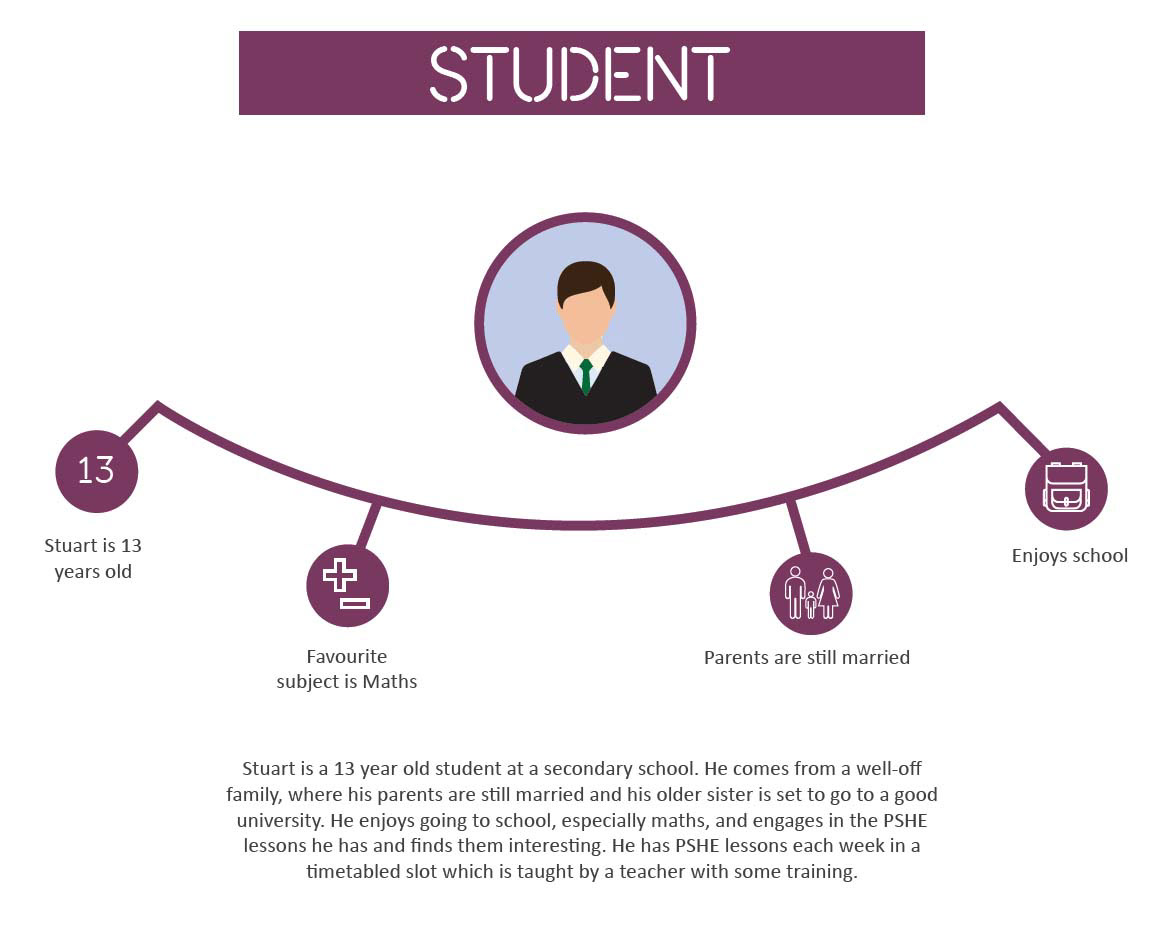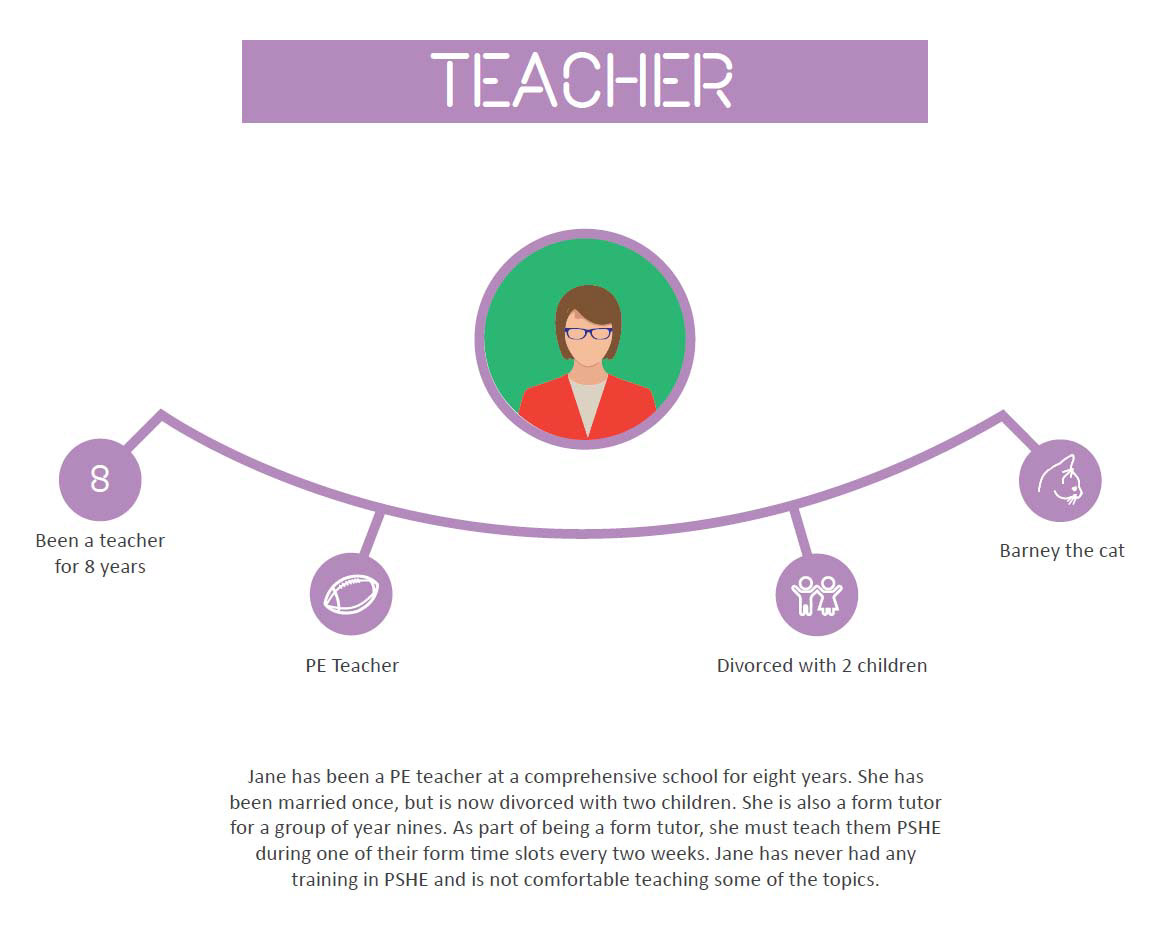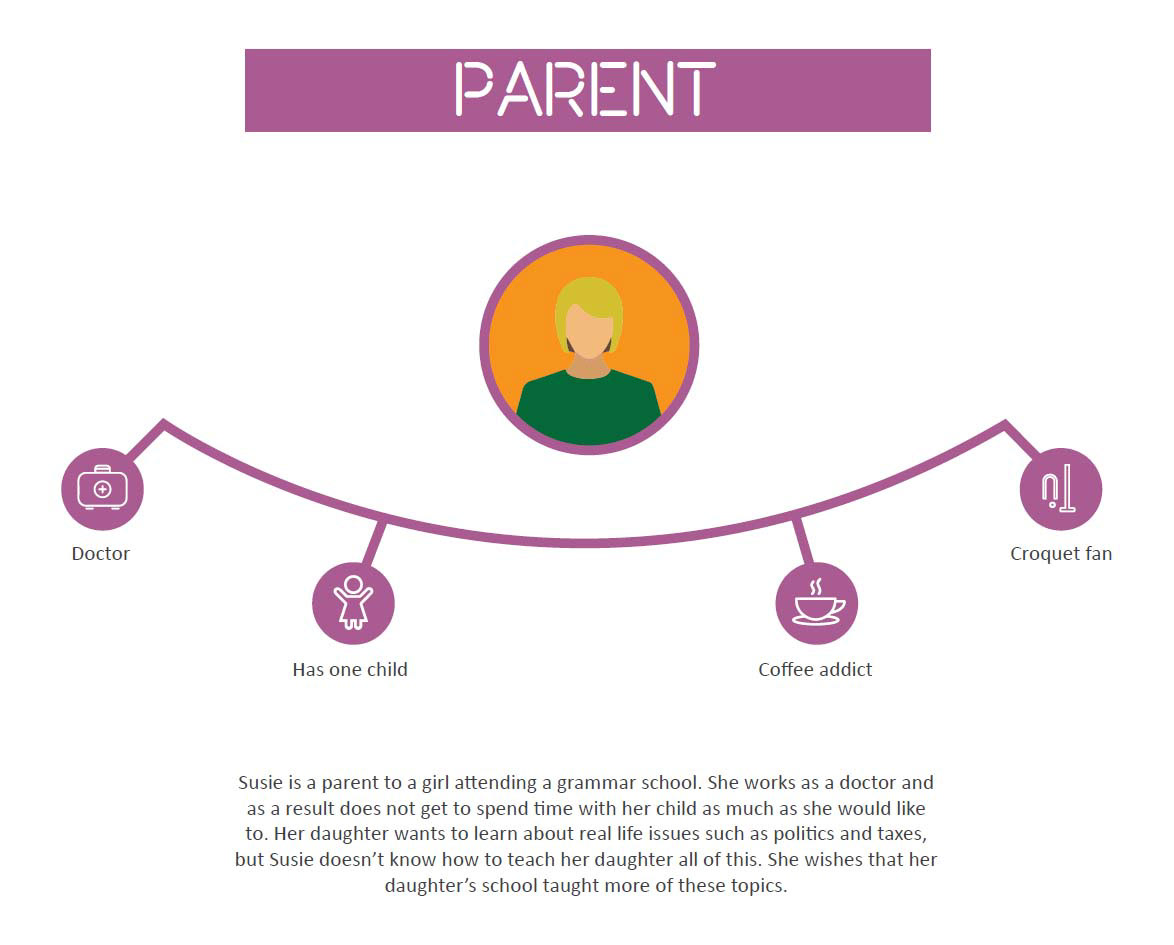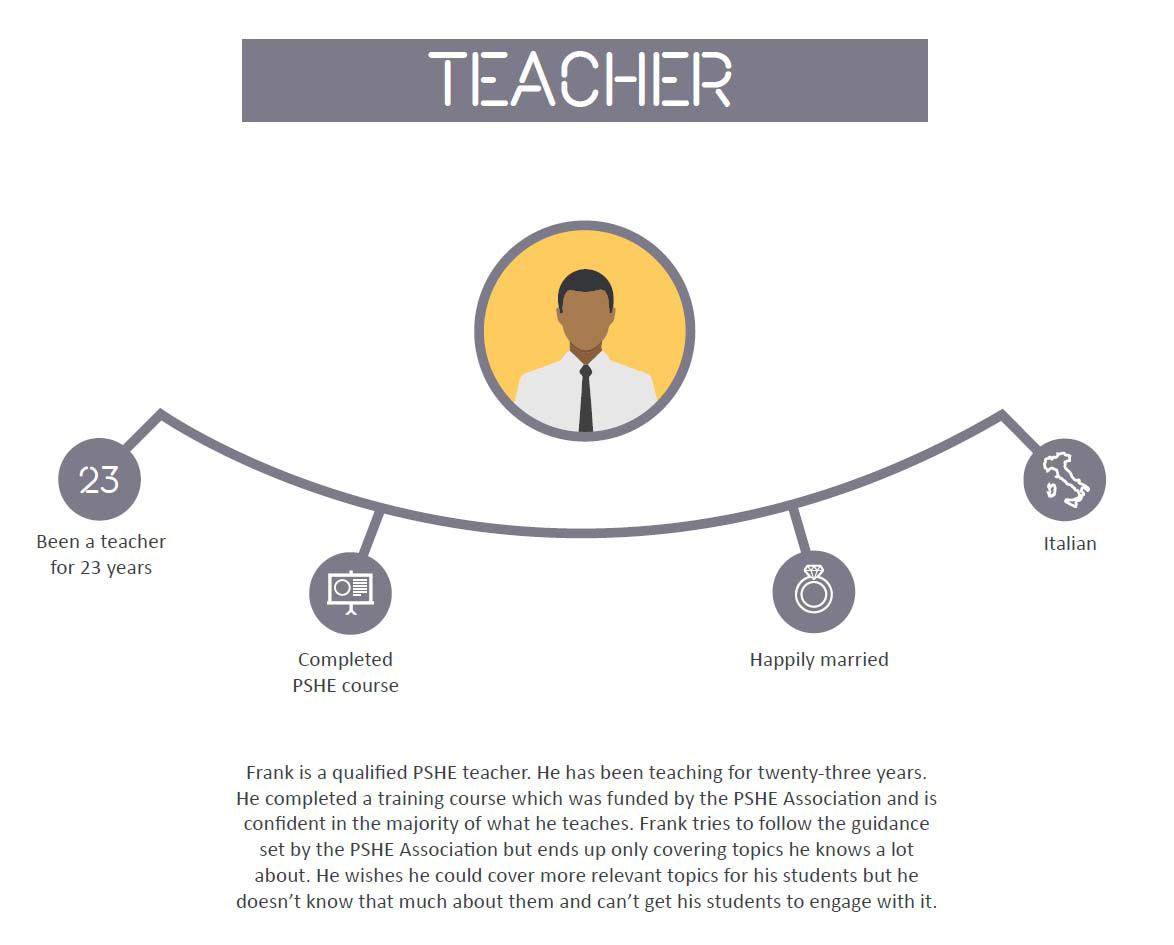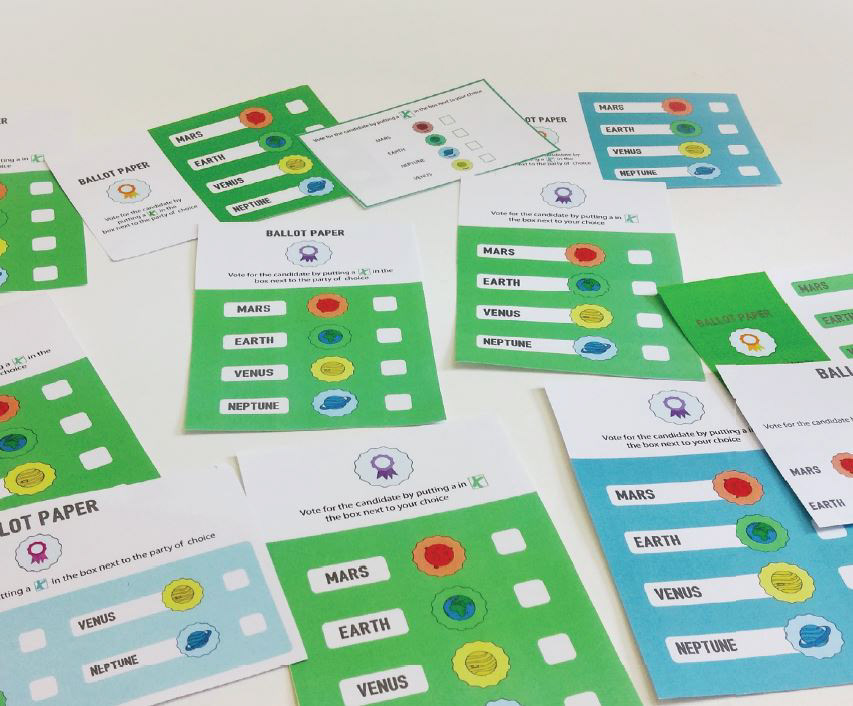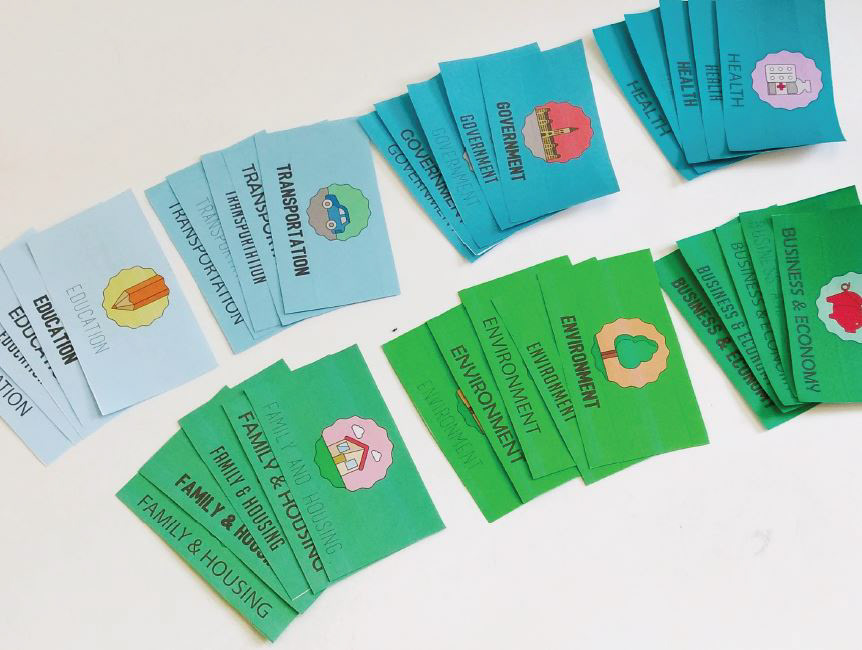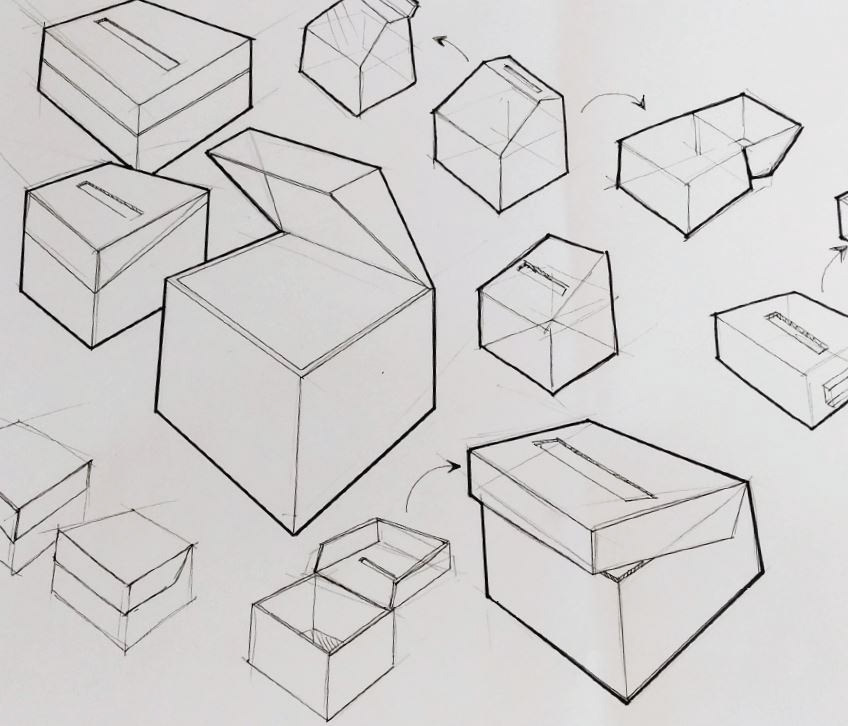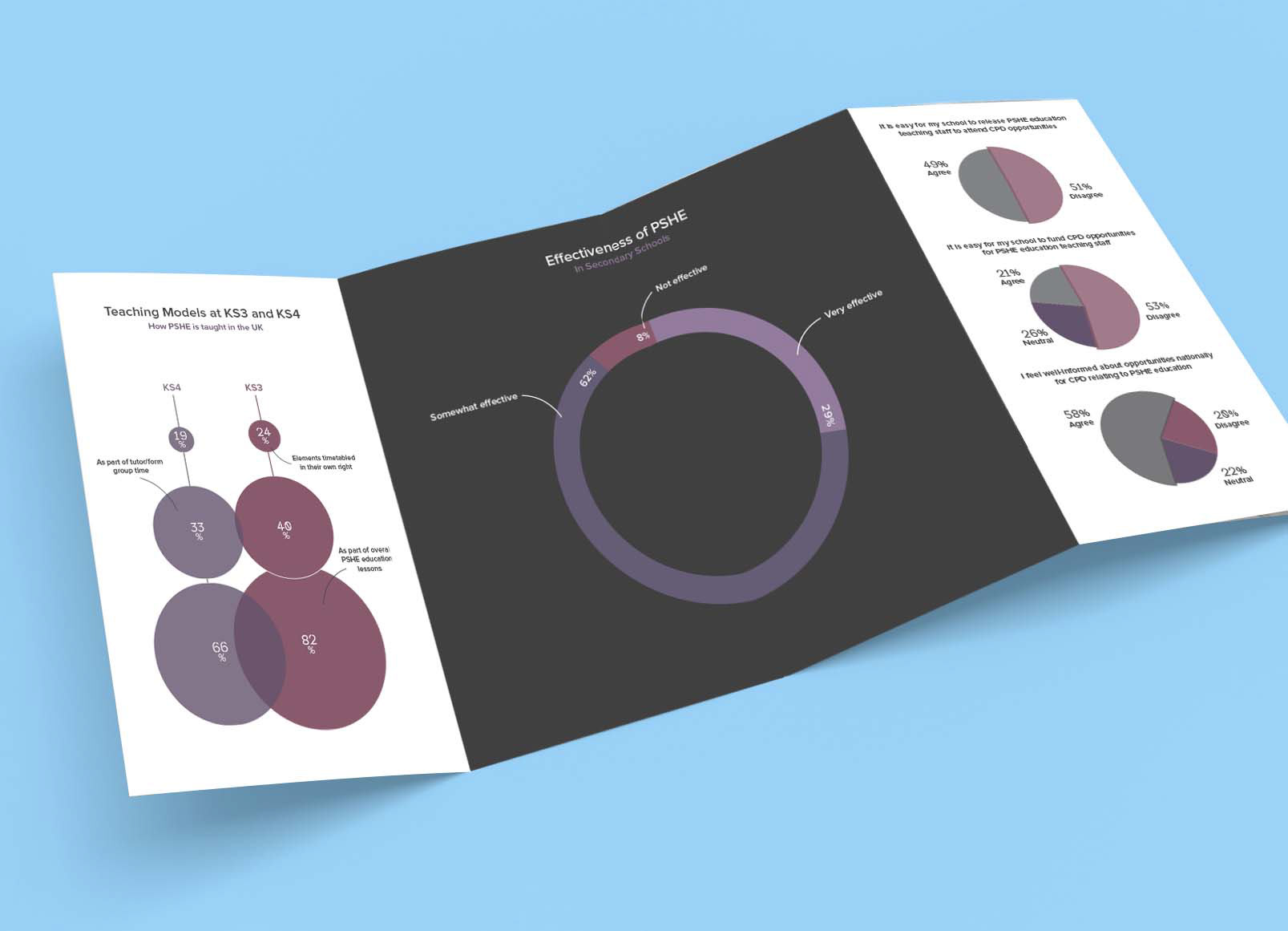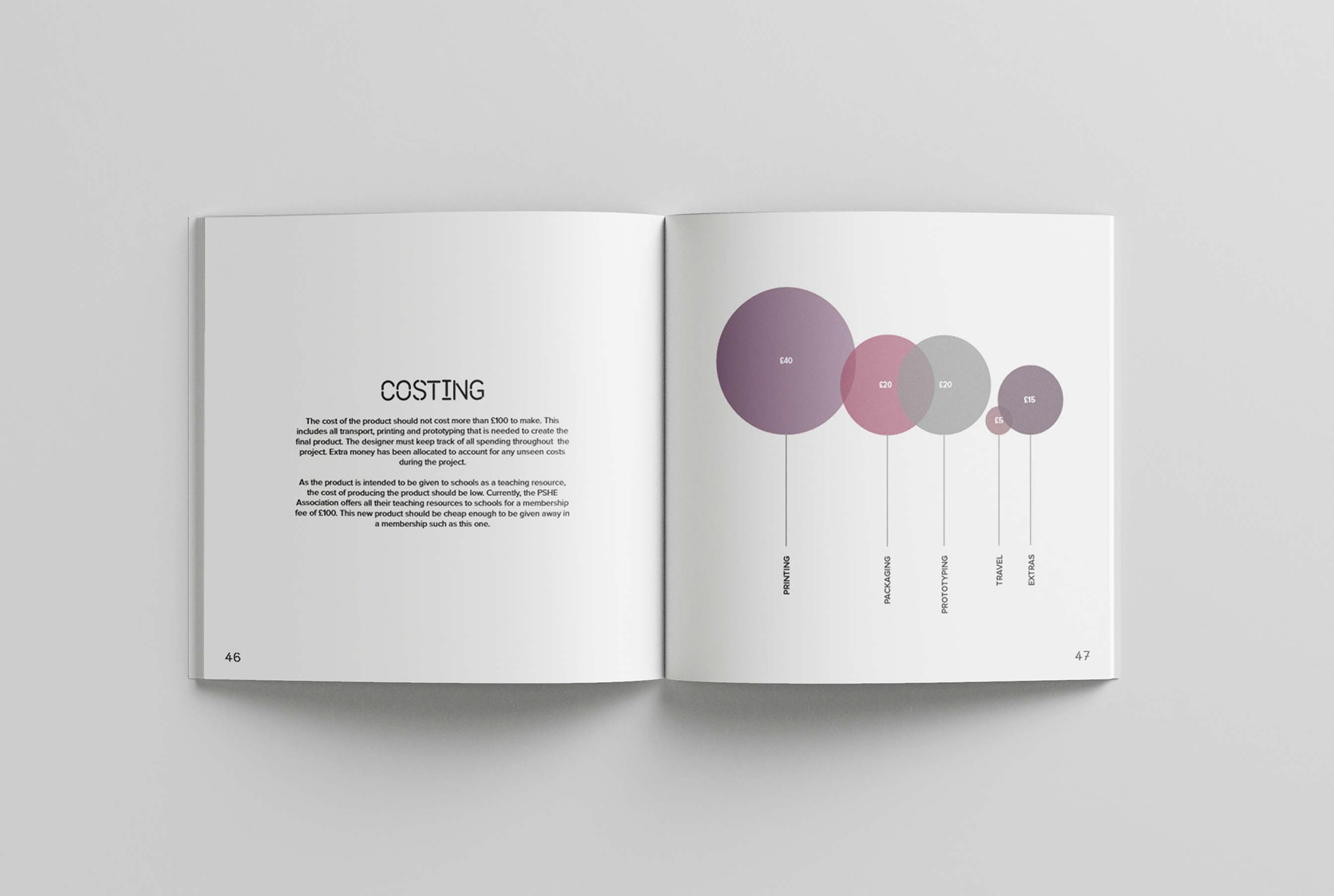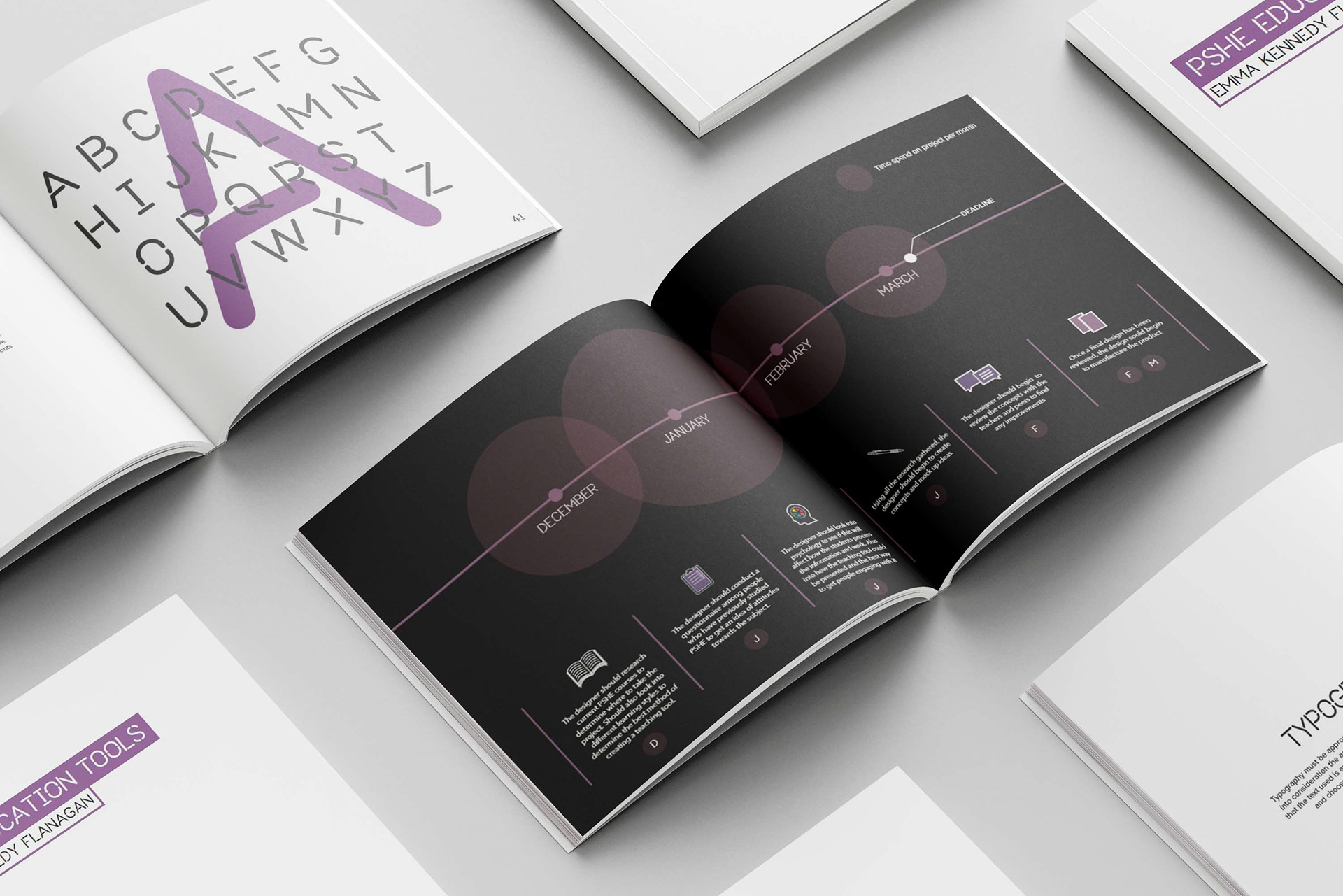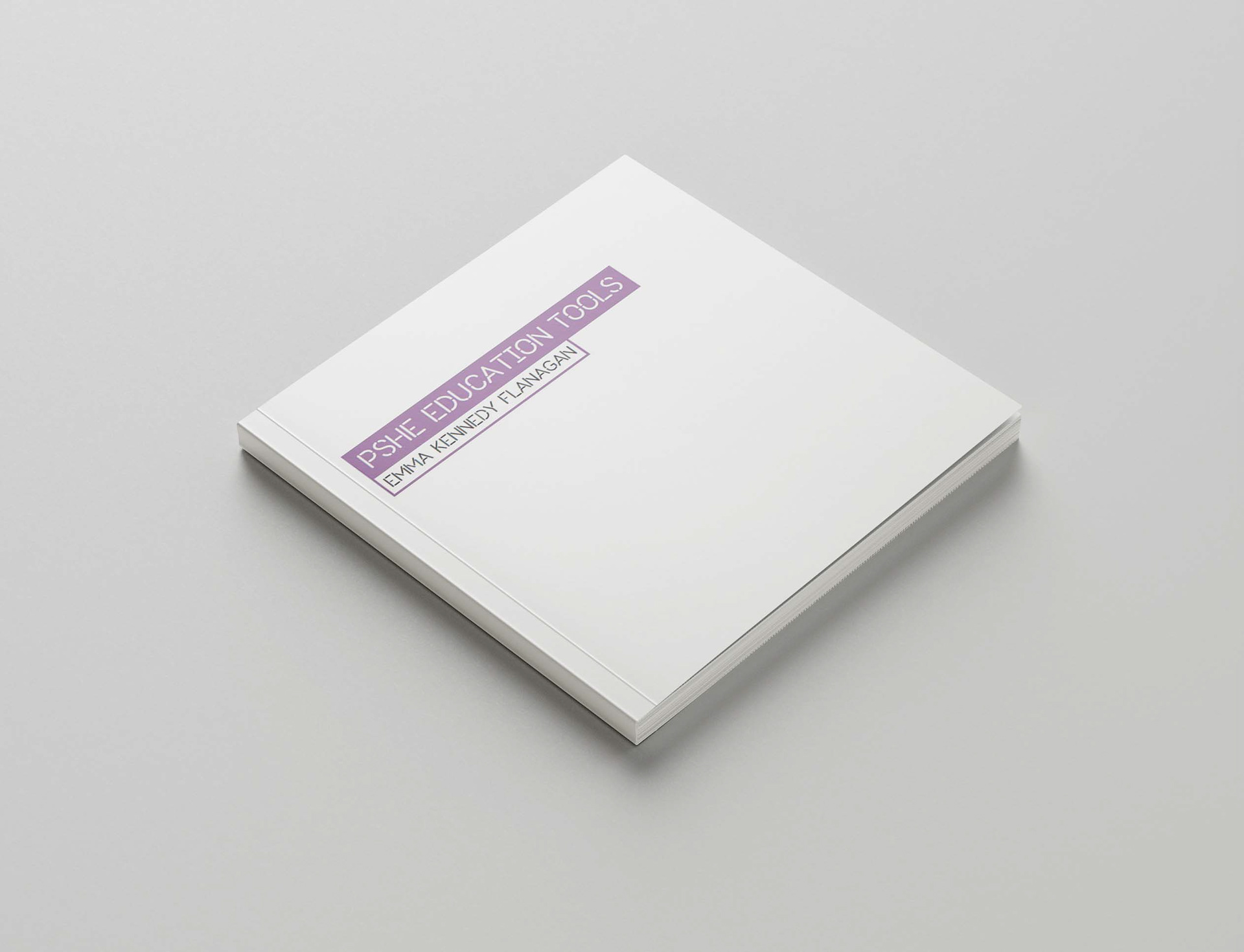 The colours and icons used needed to be simple, engaging and different from current UK political colours to not introduce biases. After several iterations and tests, these were the chosen colours and icons.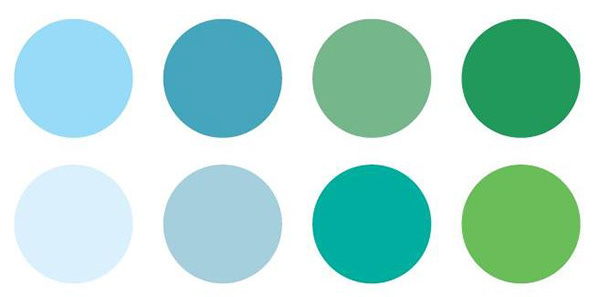 The aim of the kit is to have the students interested in politics and encourage them to go off and do their own research. The toolkit makes it easy for schools to use and the addition of the CD also allows the pack to be replenished at anytime. This works well with the initial brief of creating something to not only help students but also teachers. The pack is easy to understand and contains ways of adapting the lesson plan provided to other lengths of lessons and all day activities. This removes some pressure off the teachers who may not have known how to teach politics to their students.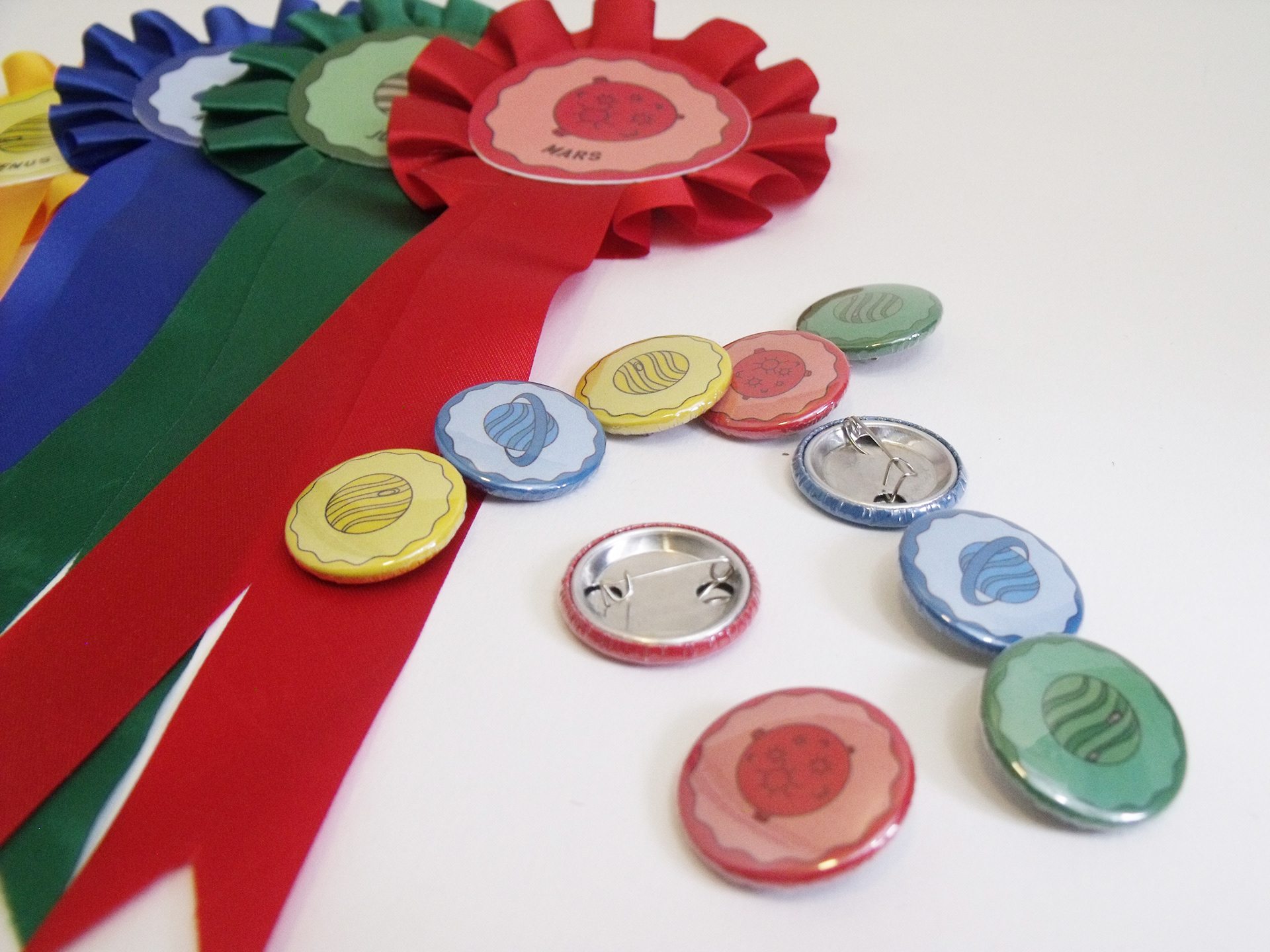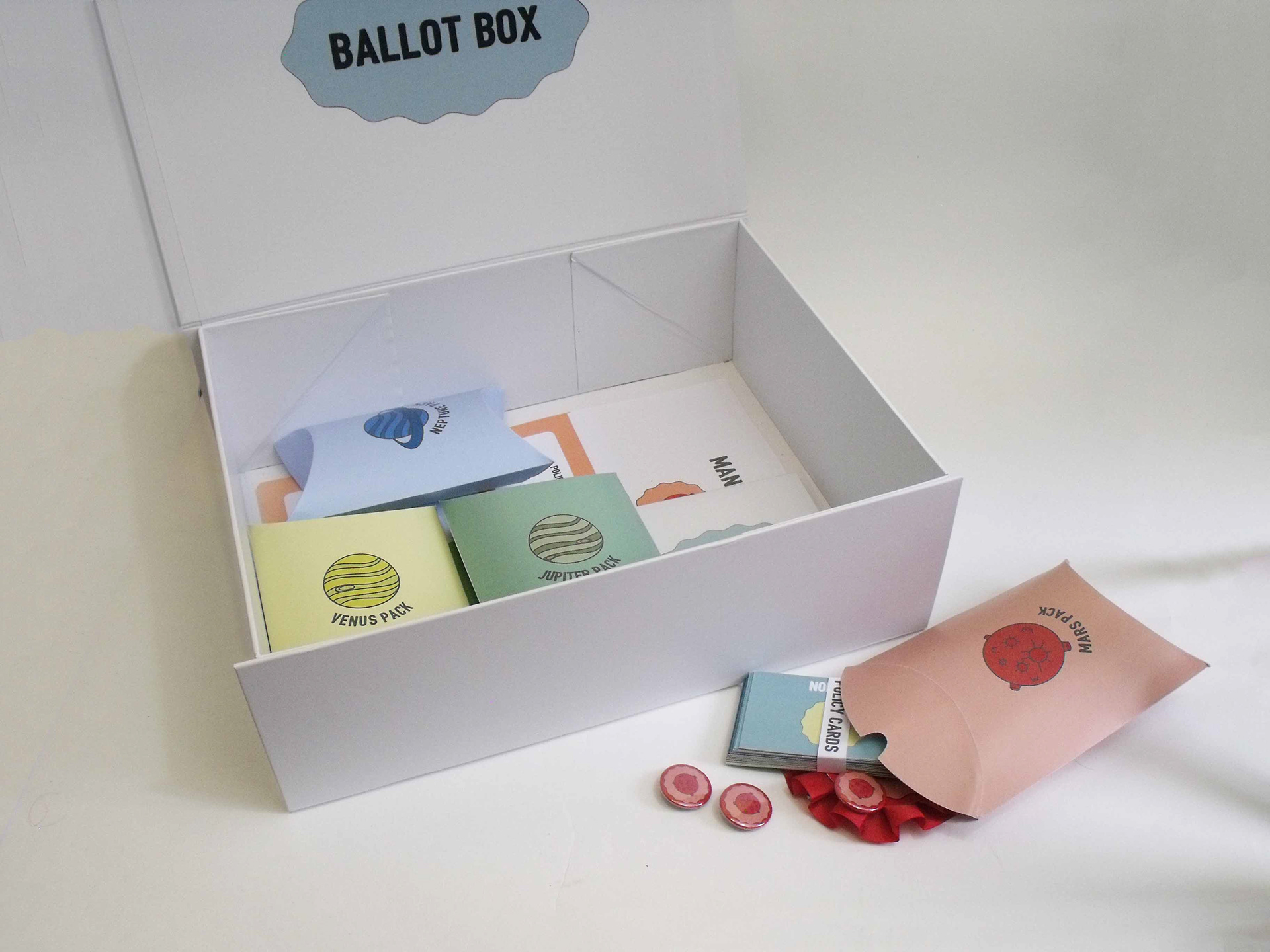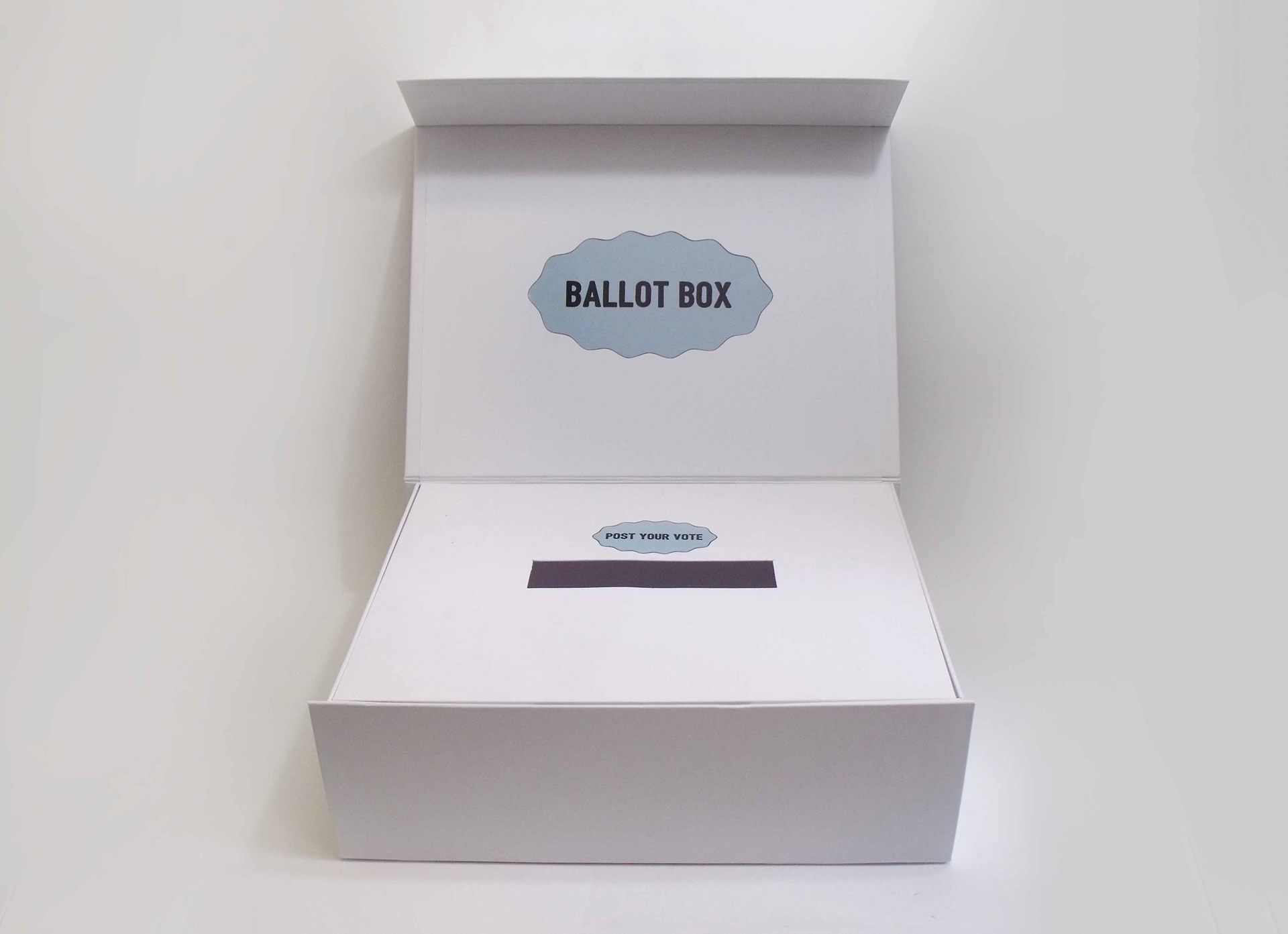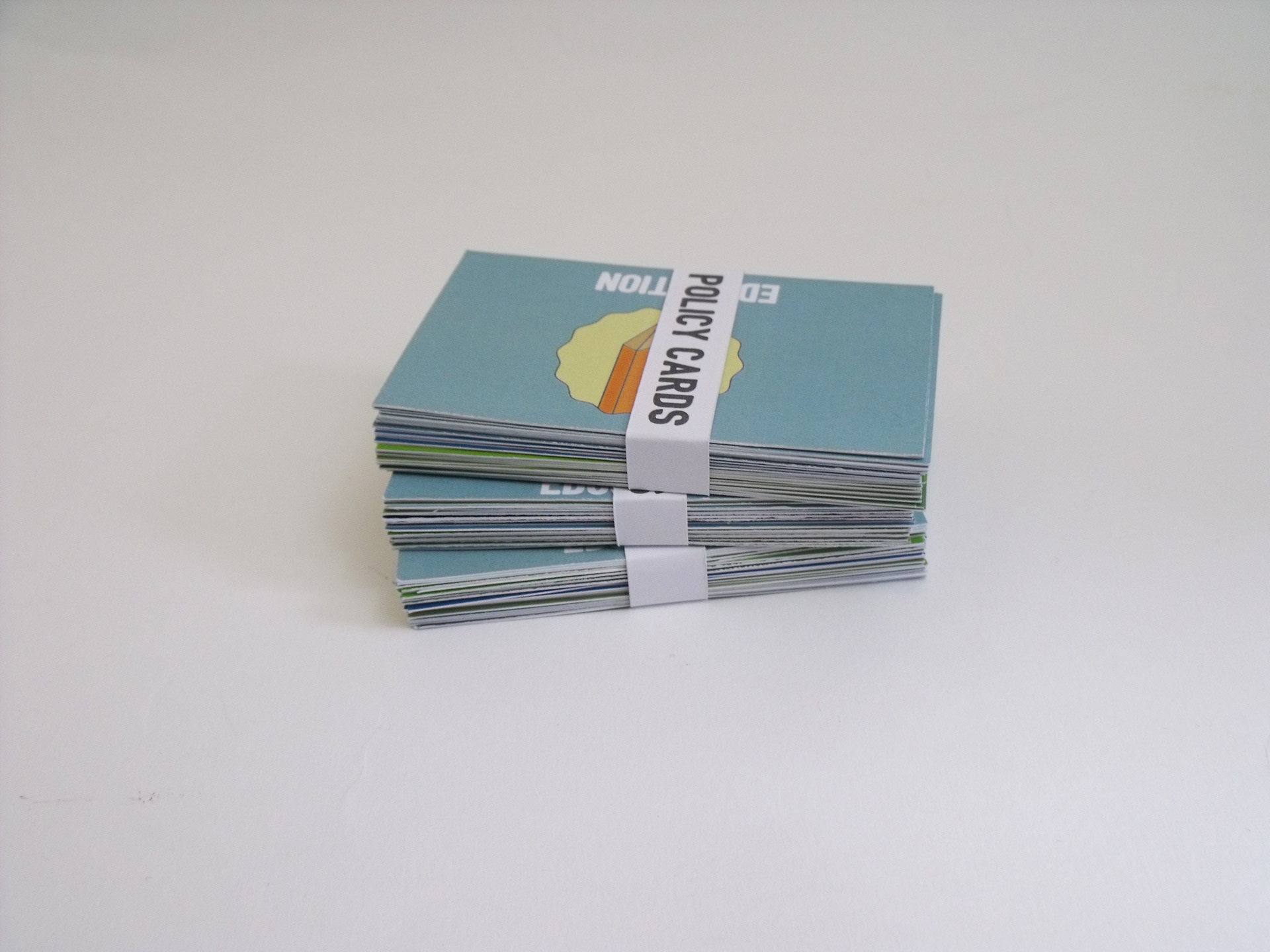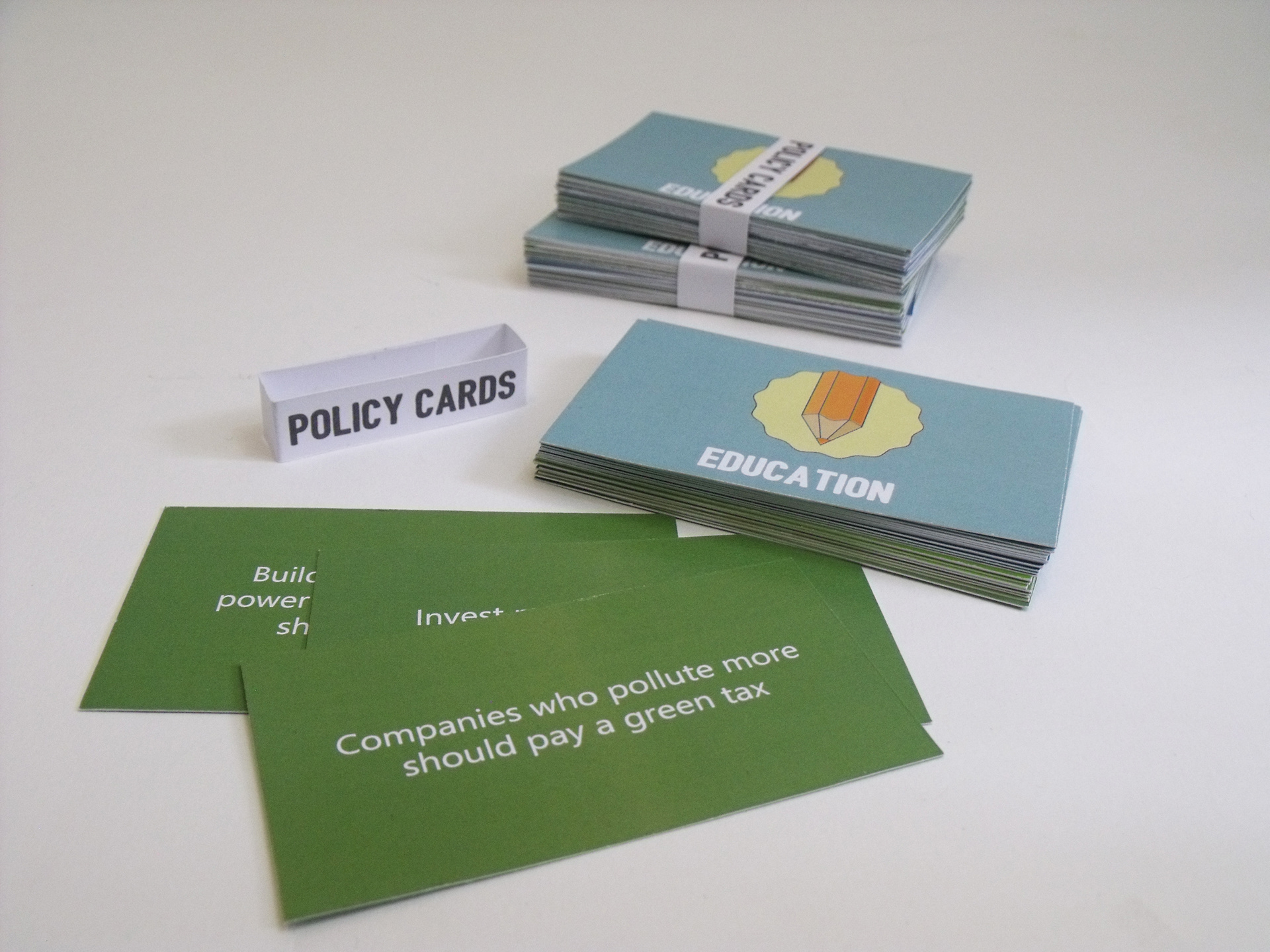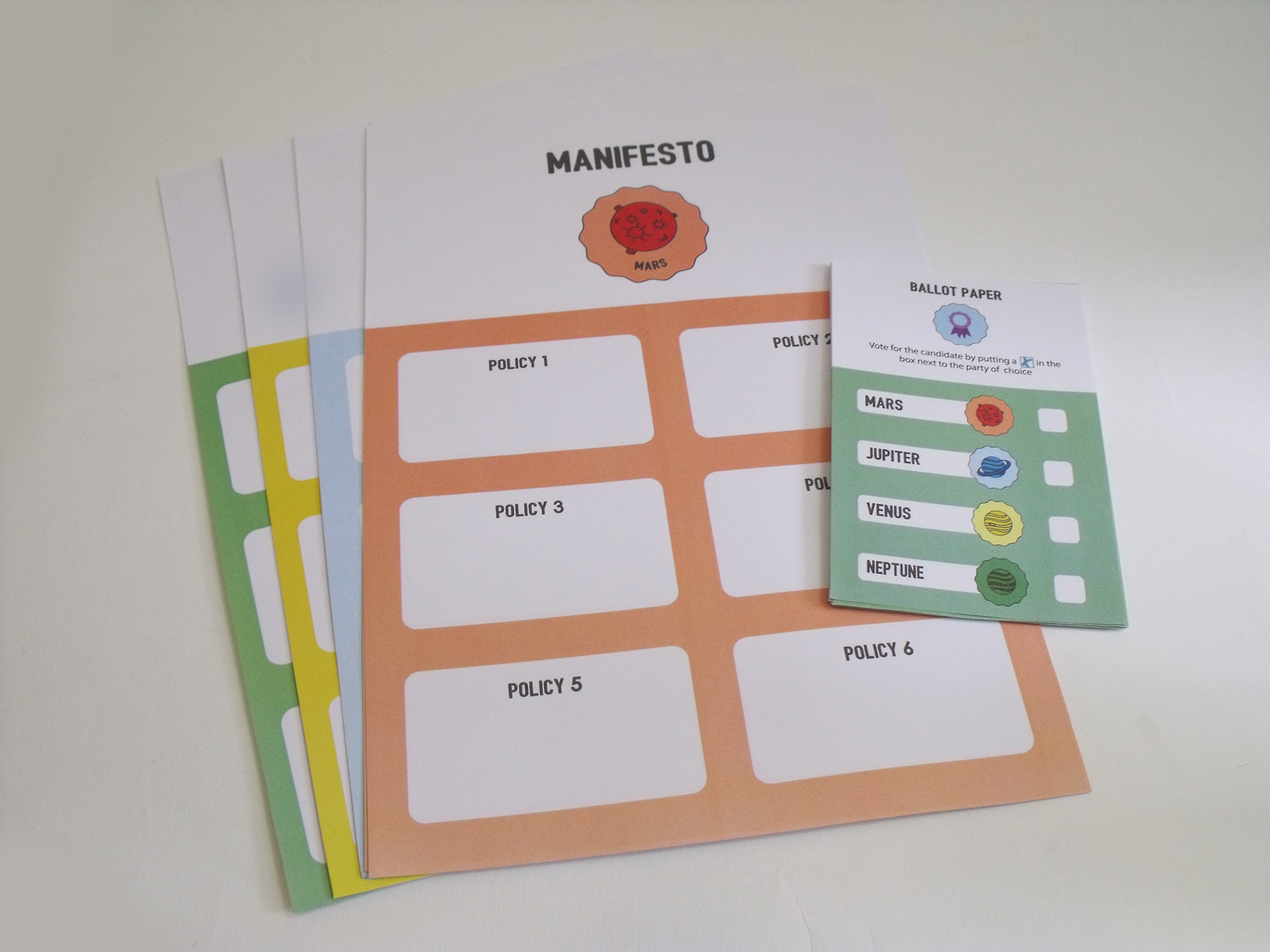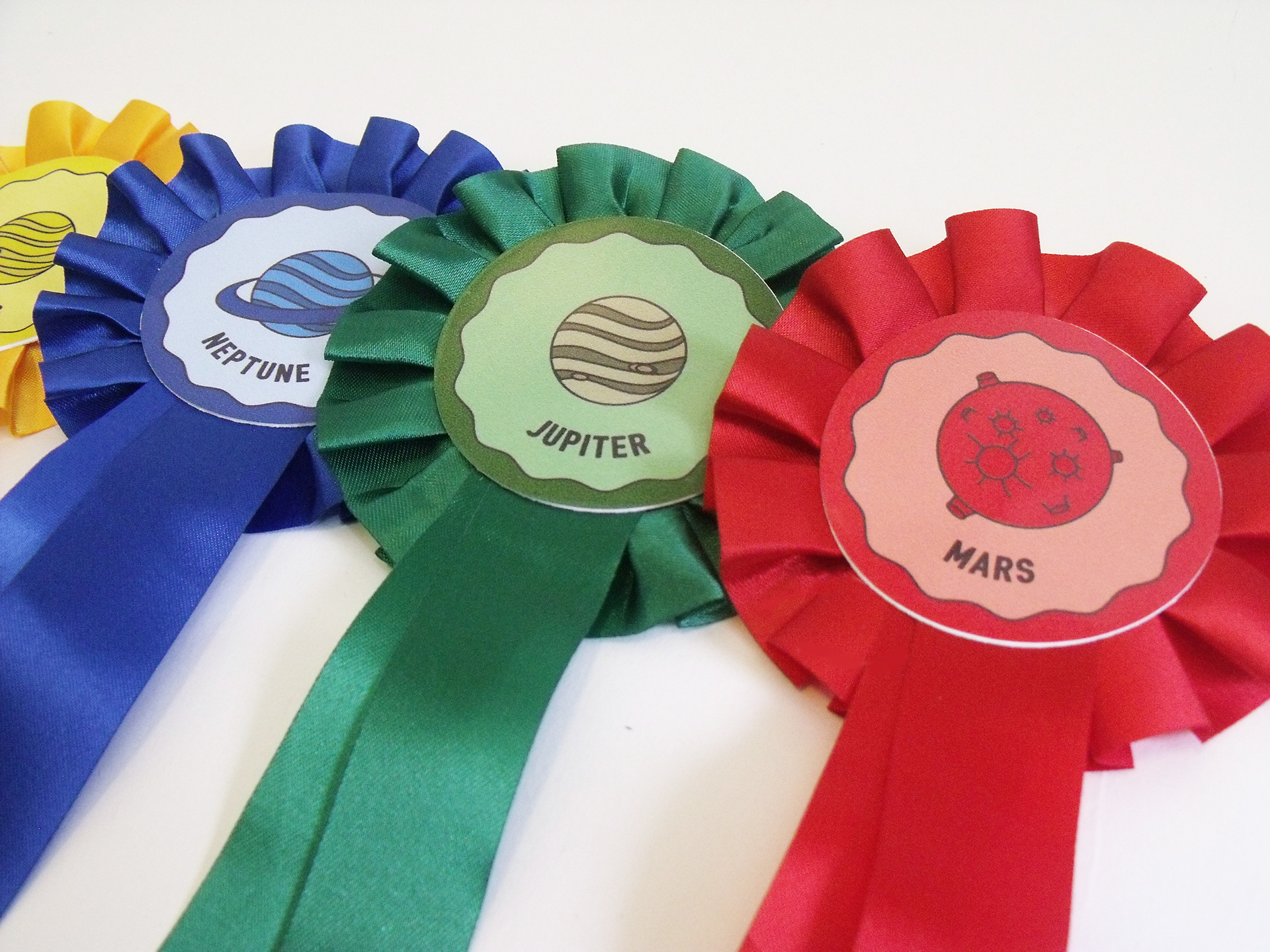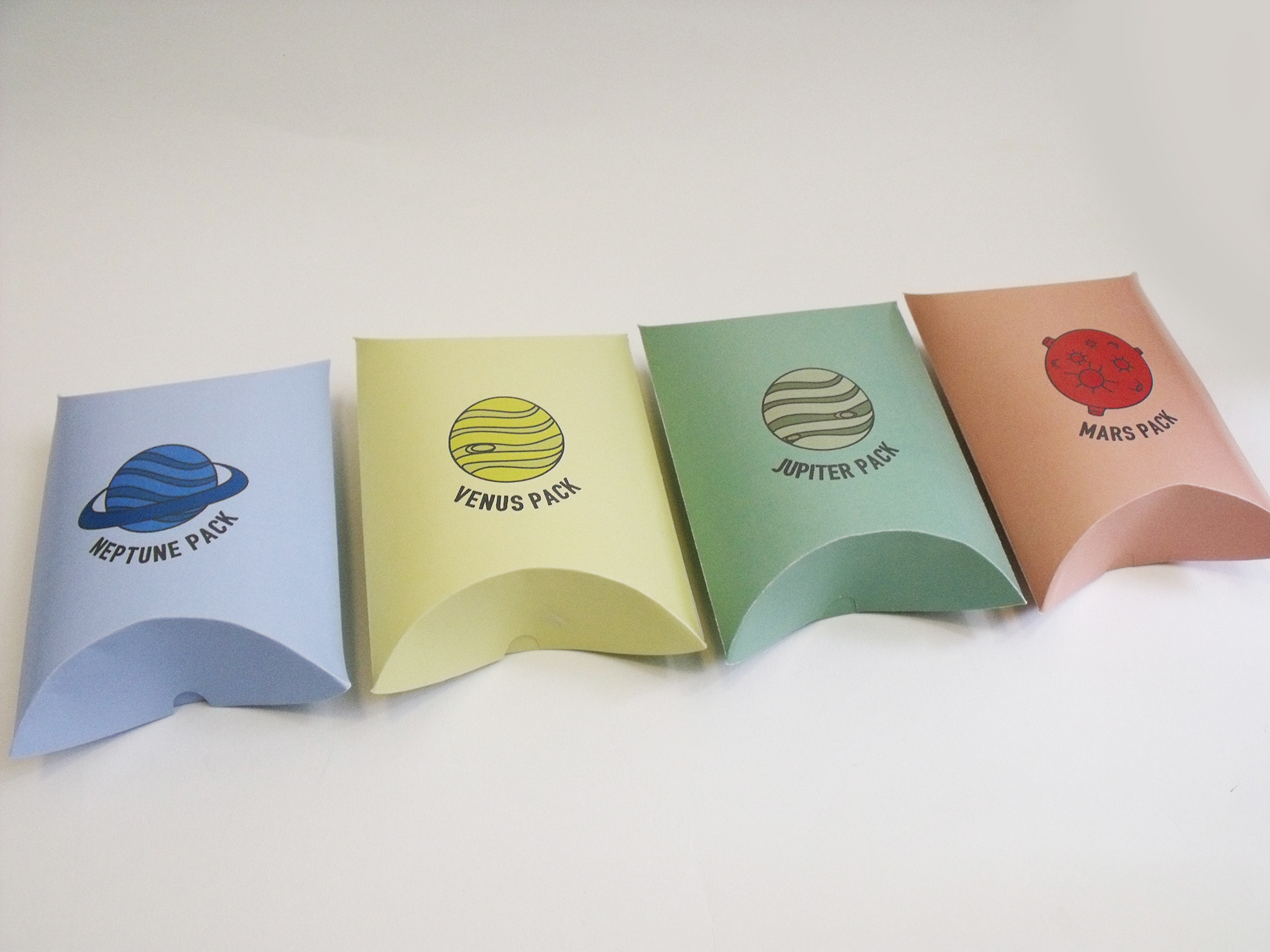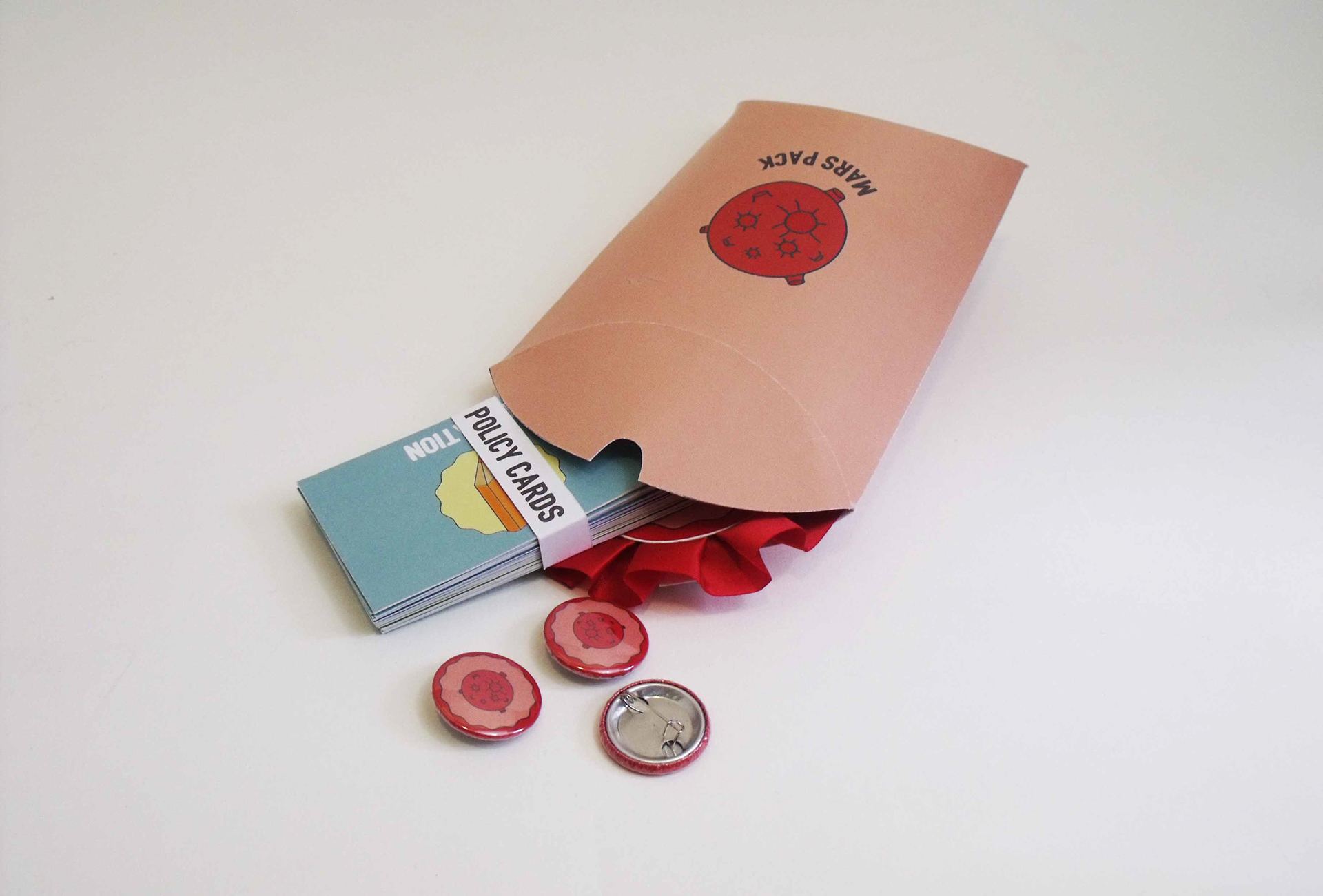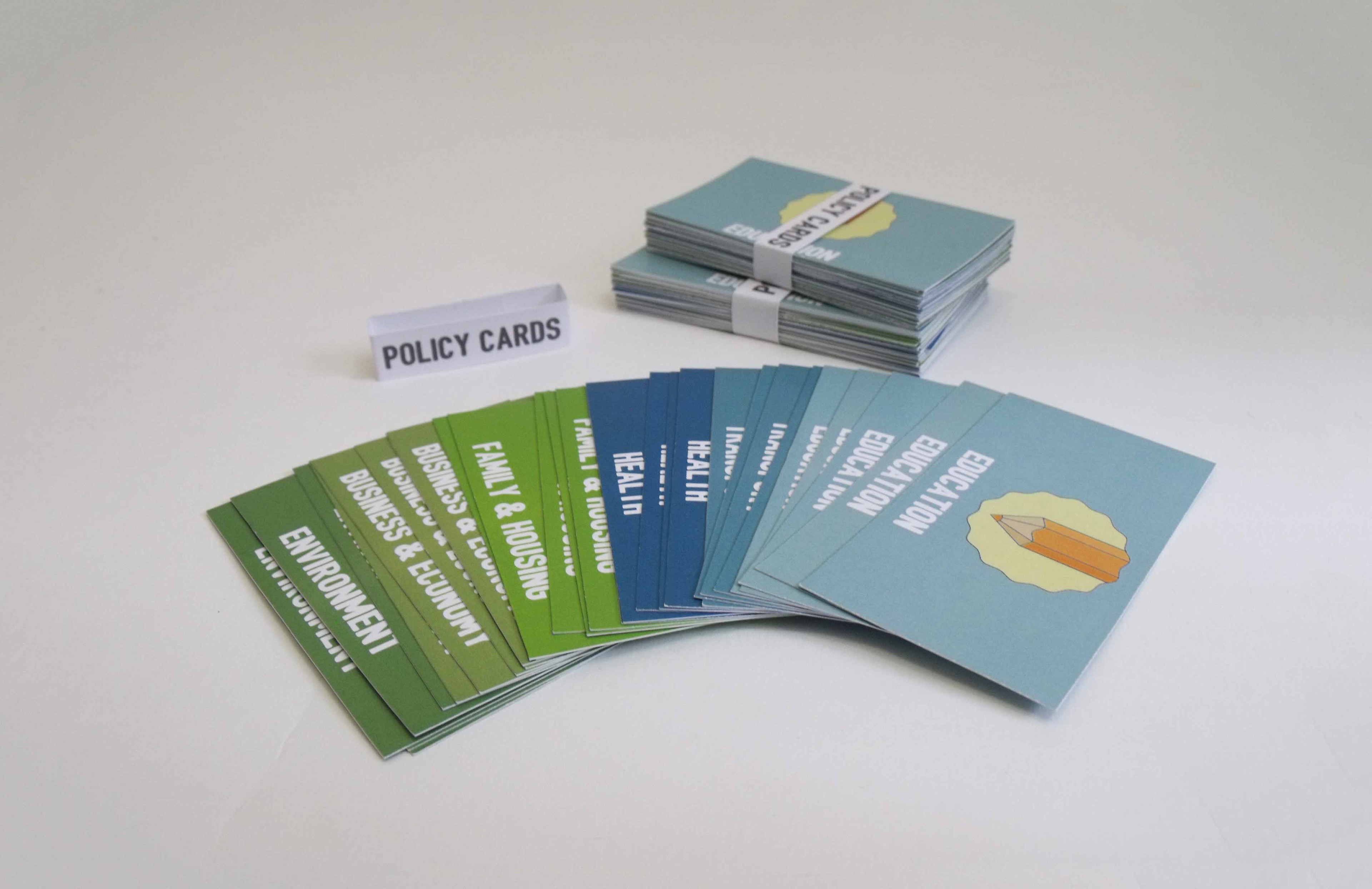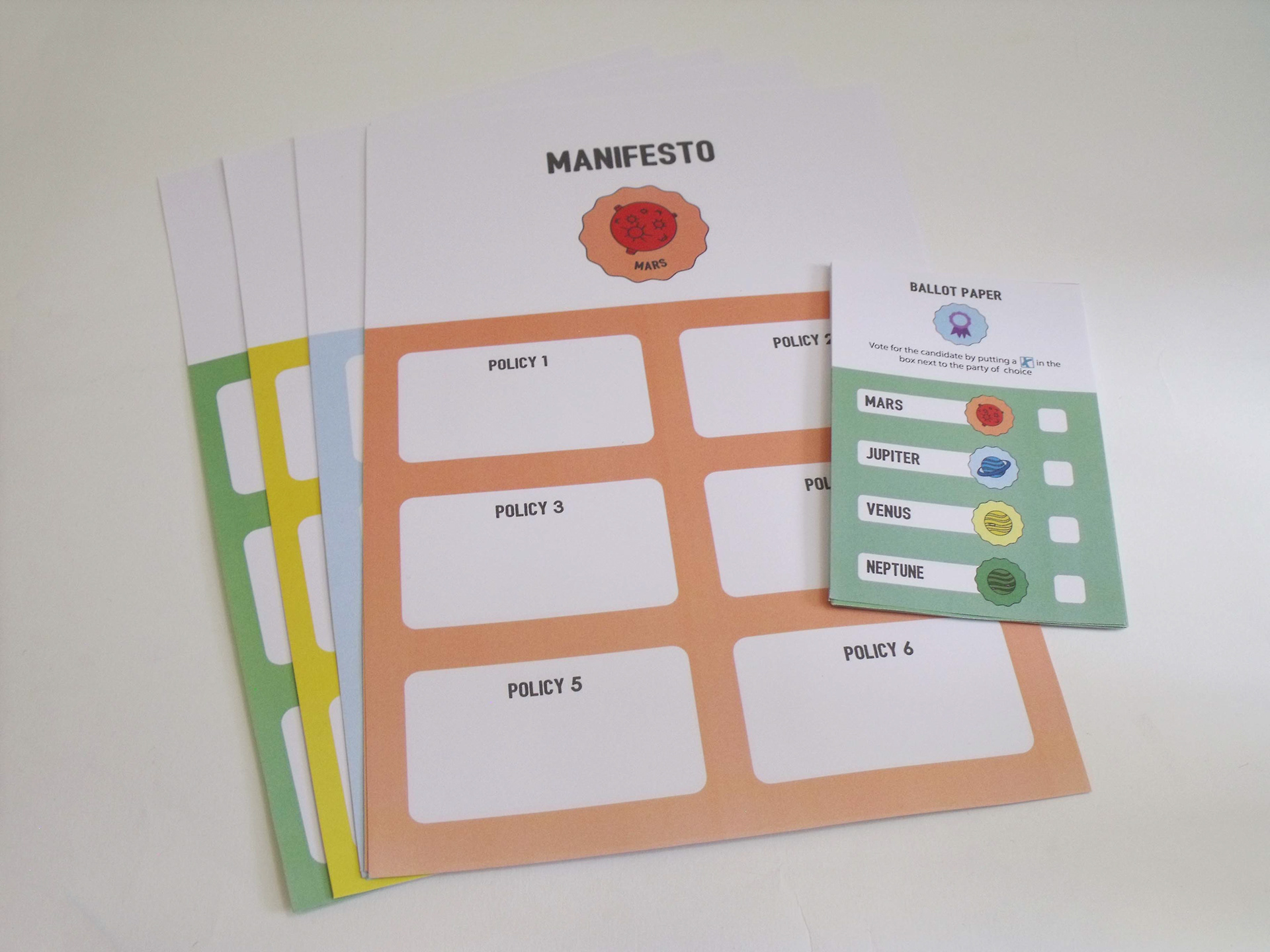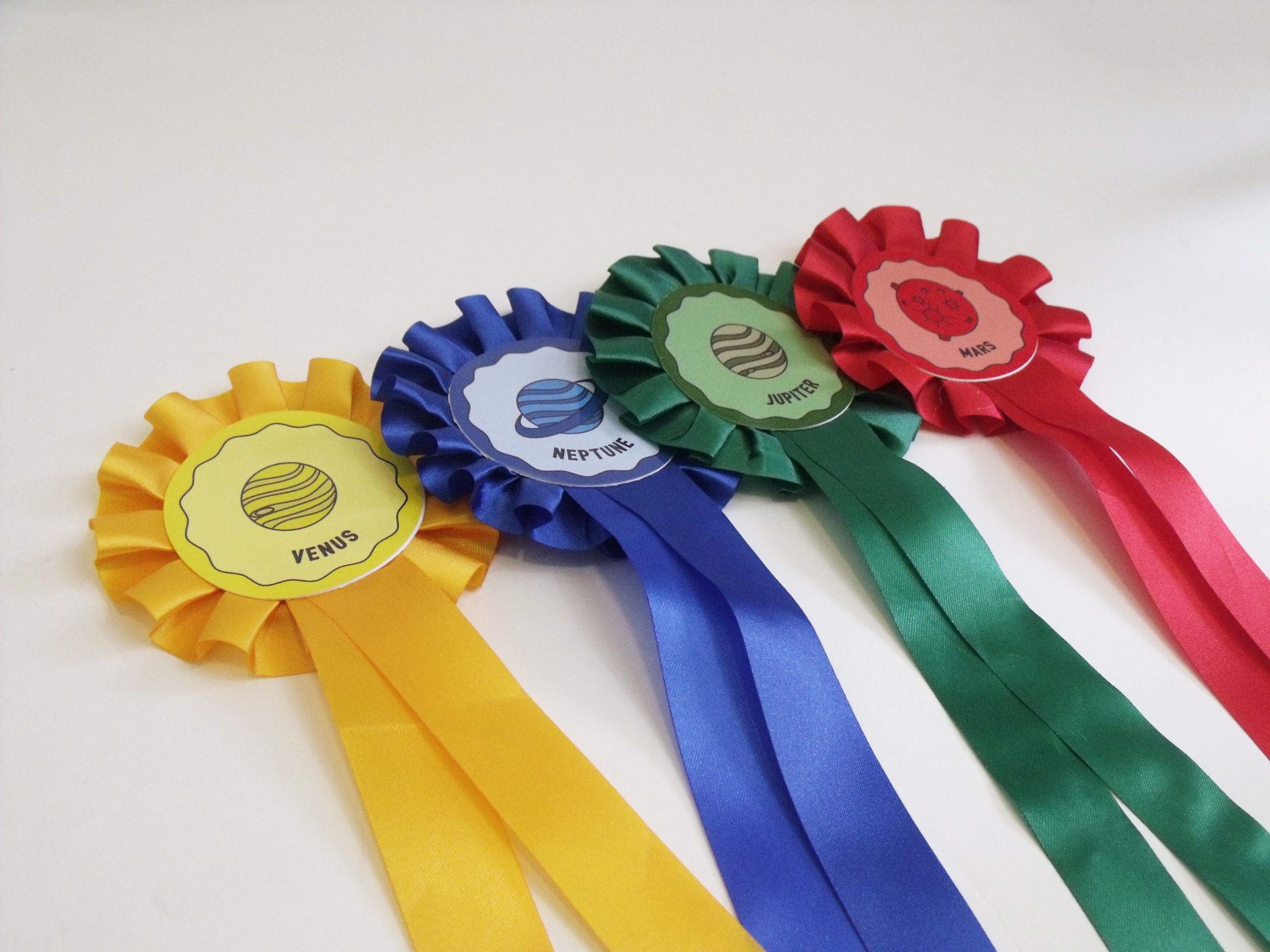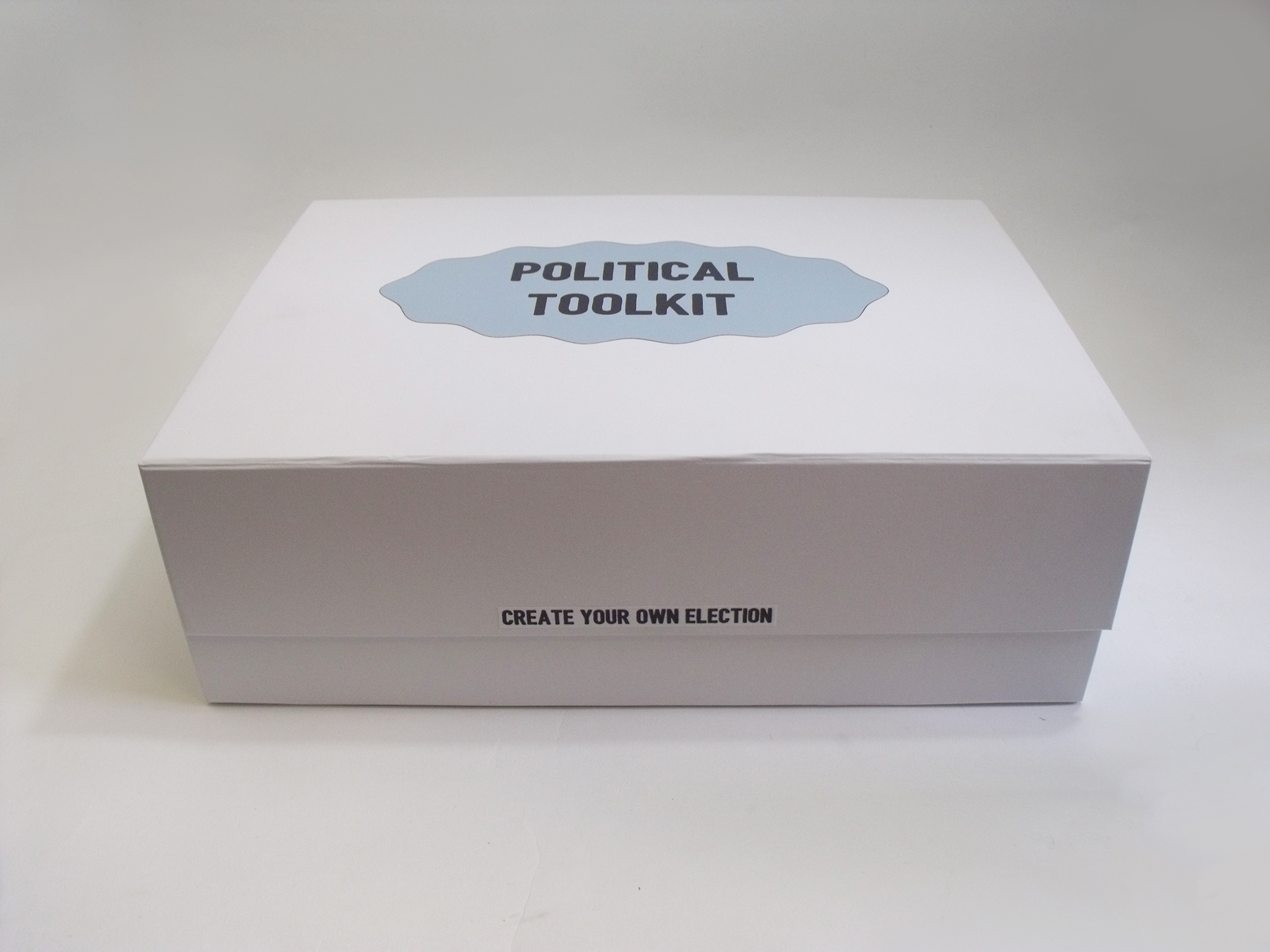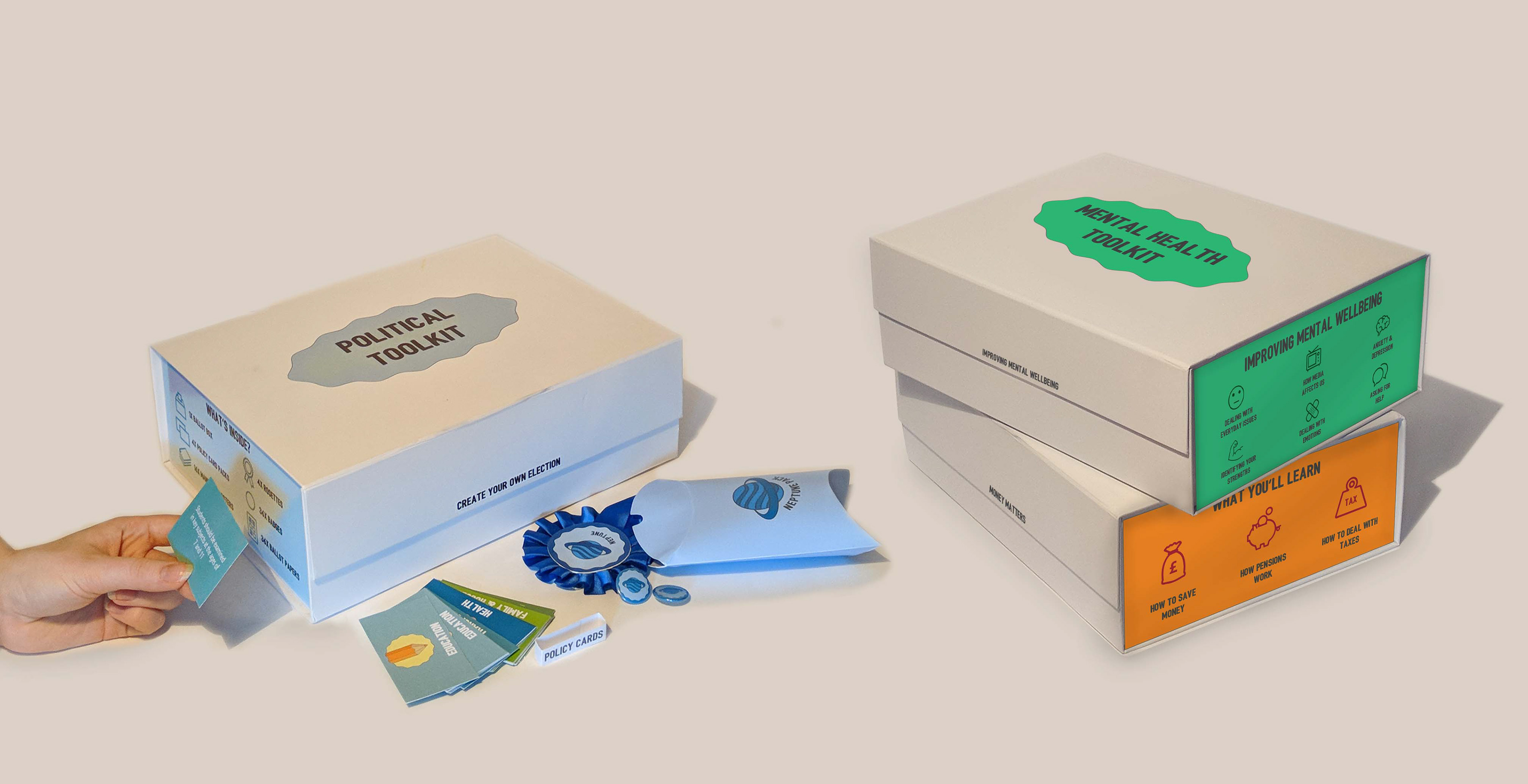 The Political toolkit makes it easy for schools to teach these, sometimes difficult, topics. The convenience and versatility of the packs makes it easy to modify the concept to other topics that should be taught to young people. Schools could purchase multiple packs and have lesson plans for all these difficult topics.
Due to the ever-growing demand for digital products, I am also developing the 'Political Toolbox' into a digital product. As a digital product, I hope that the reach within schools could be much greater (especially with a lower cost and production time). Transforming this tool box series into a digital product will hopefully aid even more teachers and schools to teach these difficult topics.