The clients vision was to create a map of London with illustrations and quotes from various Shakespeare plays. Each quote refers to the specific location or building within London. An interactive app accompanies the map, which allows users to delve deeper into the meaning of the quote.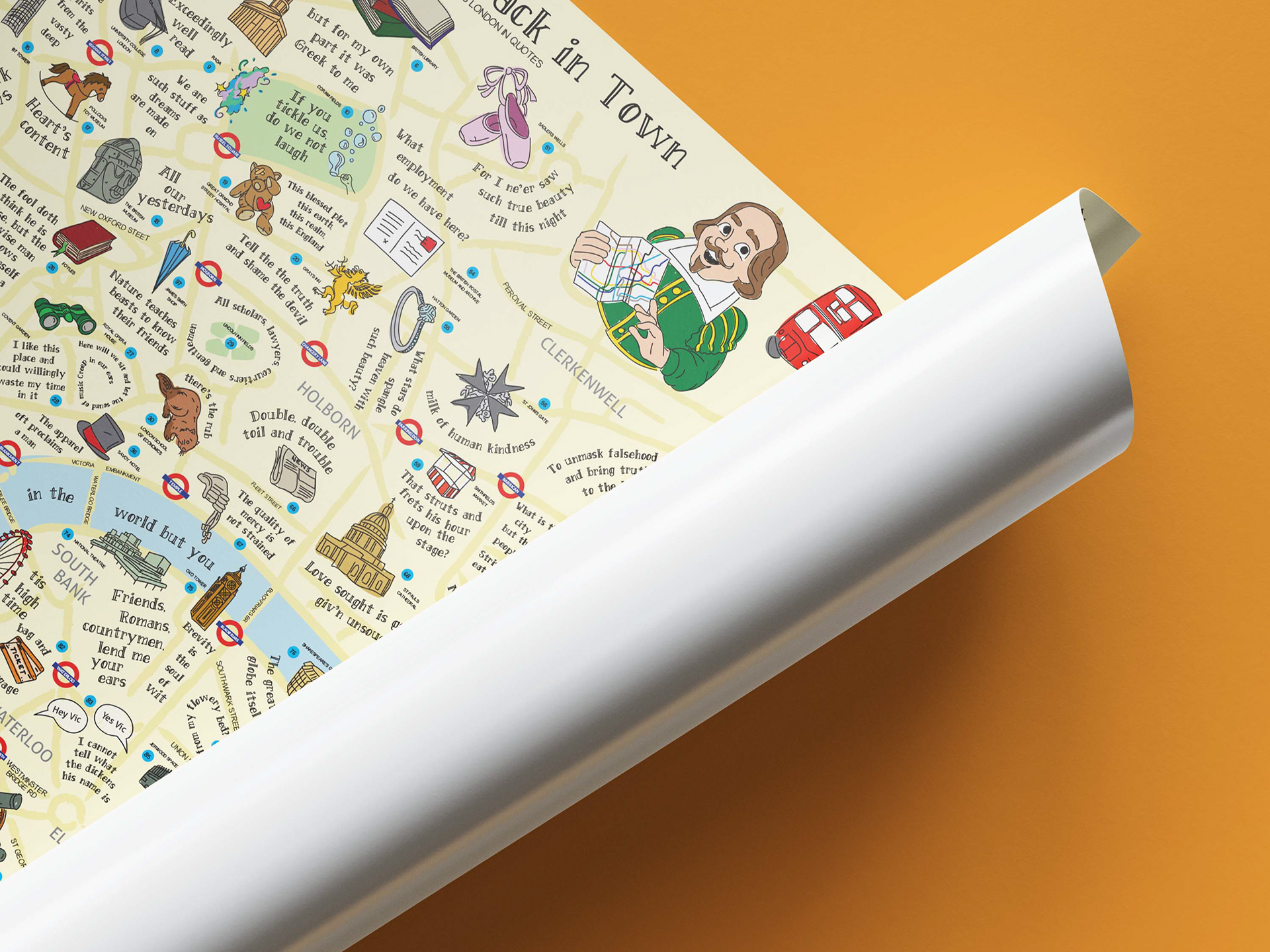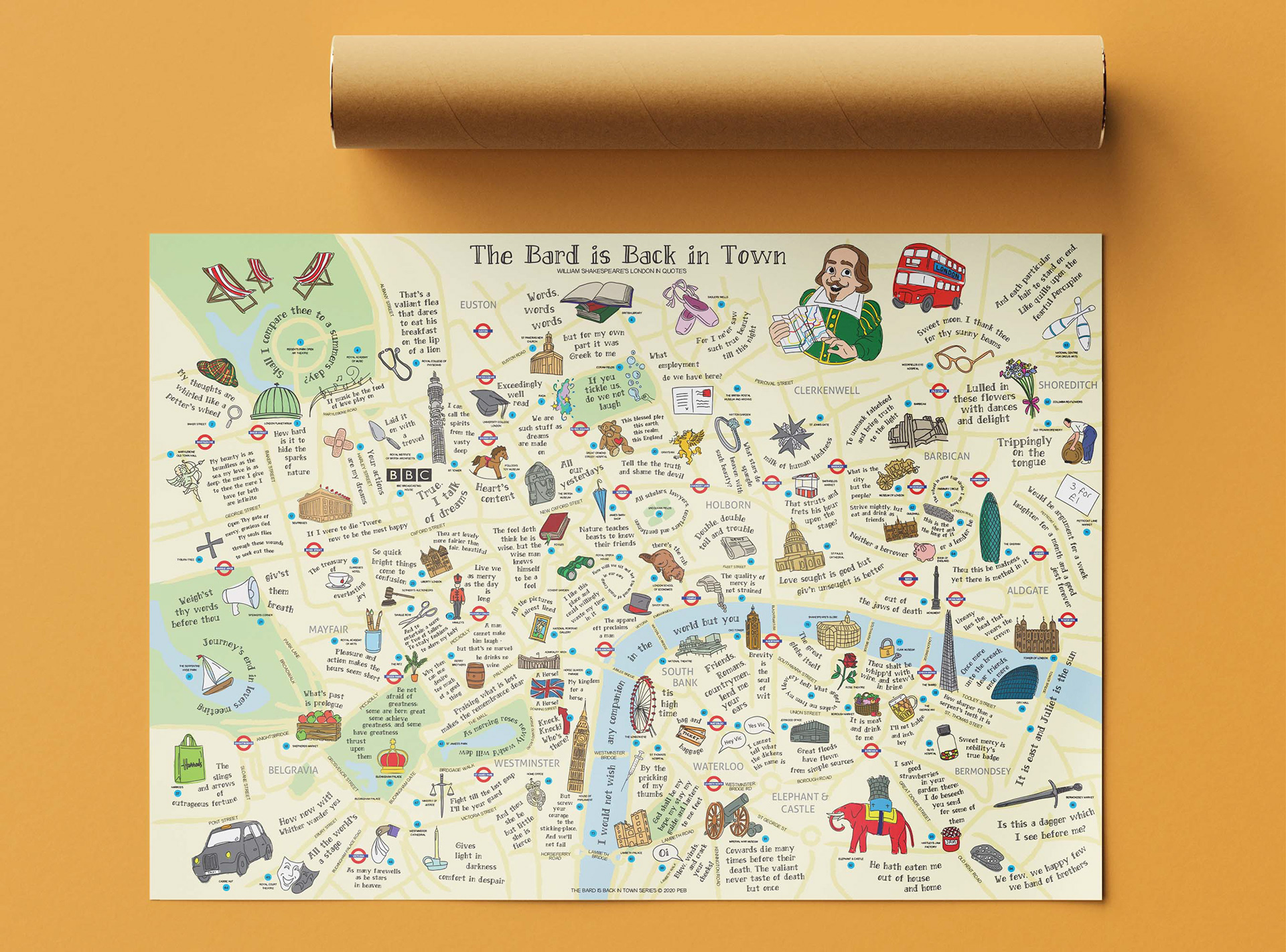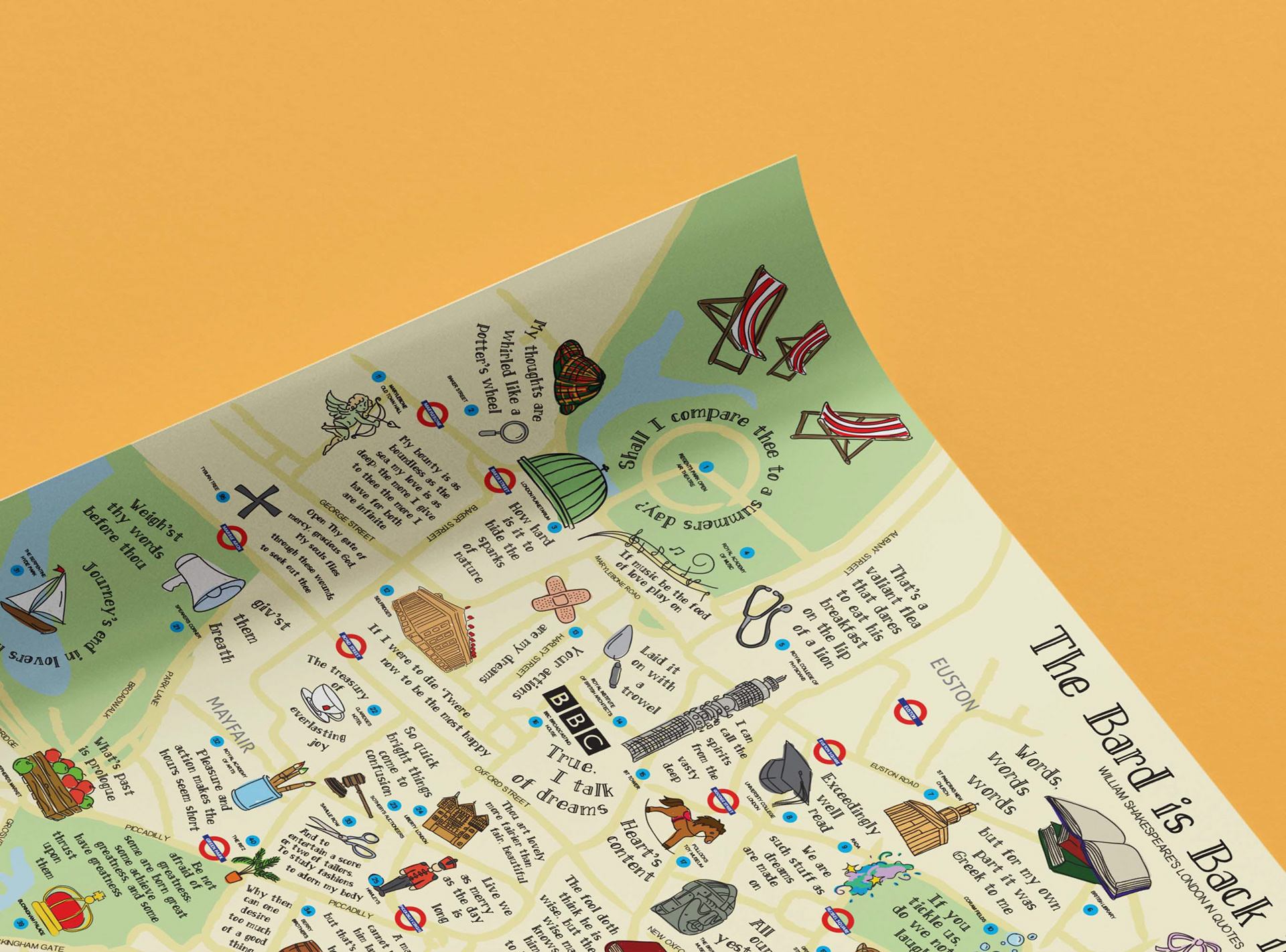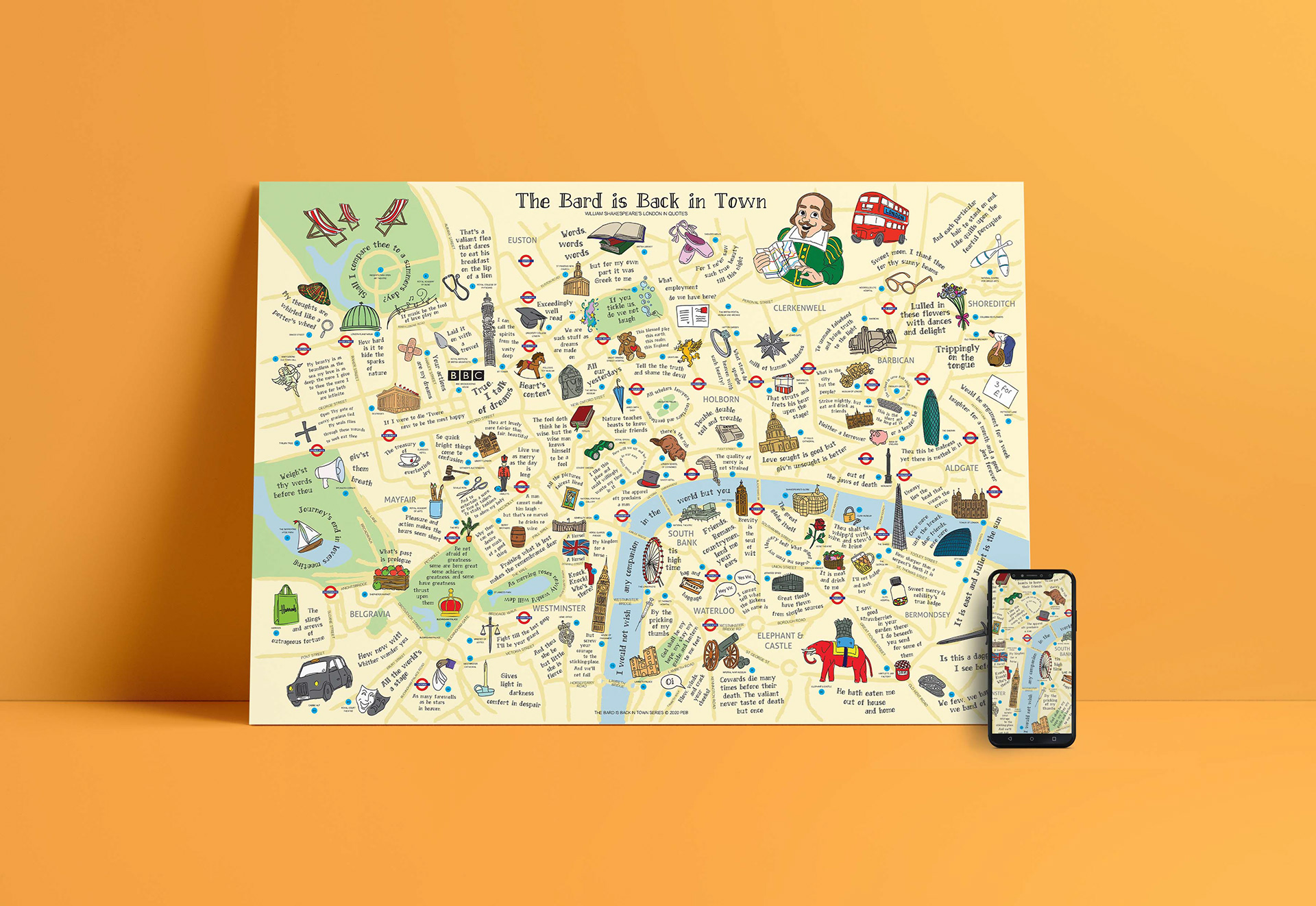 Alongside the map, I drafted a concept f
or an app that could be used

to learn more a

bout the quotes and illustrations seen on the map. The user would be able to pan and zoom into the map, taking a closer look at some of the smaller, more hidden details.
Before creating wireframes and prototypes for the app, I created a flow diagram to help define the users journey from the splash page through to searching locations and selecting favourites. From this flow diagram I was able to begin fleshing out the content of the app along with its UI elements.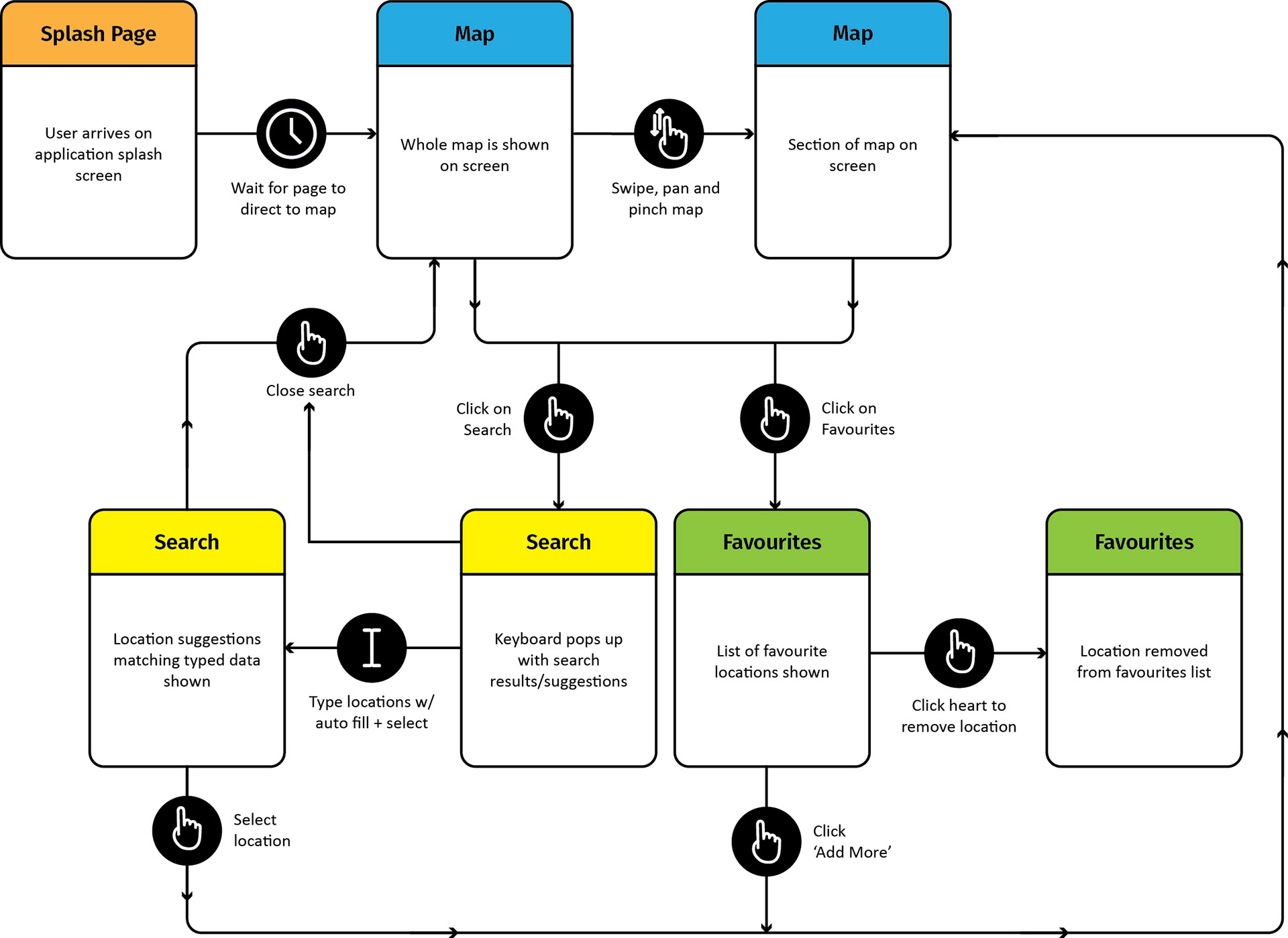 After creating the flow diagram, I began working on the content of the app. Speaking to my client, I was able to understand their requirements and began sketching out initial concepts for each of the screens. 
After some initial ideation, I narrowed this down and created some low fidelity prototypes to prove out my concept. From this, I was then able to crate some mid/high fidelity prototypes to show some of the UI elements and show how the user would interact with the application.