A group project repositioning a brand 10 years into the future. The brand chosen was 'Morning Gloryville' (MGV) a sober morning rave which focuses on mental wellbeing at its core.
We believe that MGV will promote the fact that mental wellbeing should be of equal importance to all other aspects of life. The brand should tackle this by providing alternative holistic solutions, as opposed to the clinical ones that currently exist. These new solutions will encapsulate the Morning Gloryville experience and translate it into physical products that will be used within the domestic environment.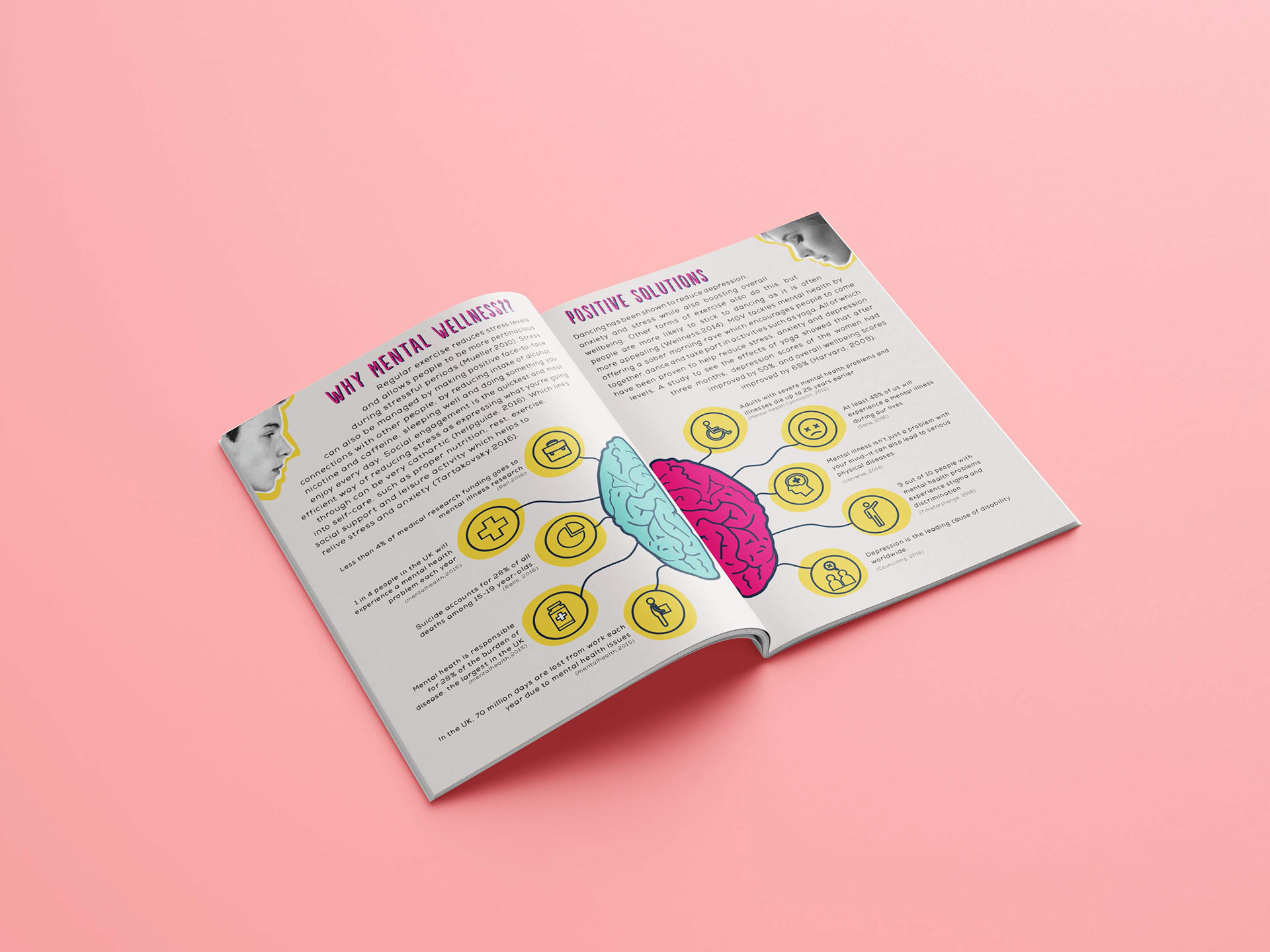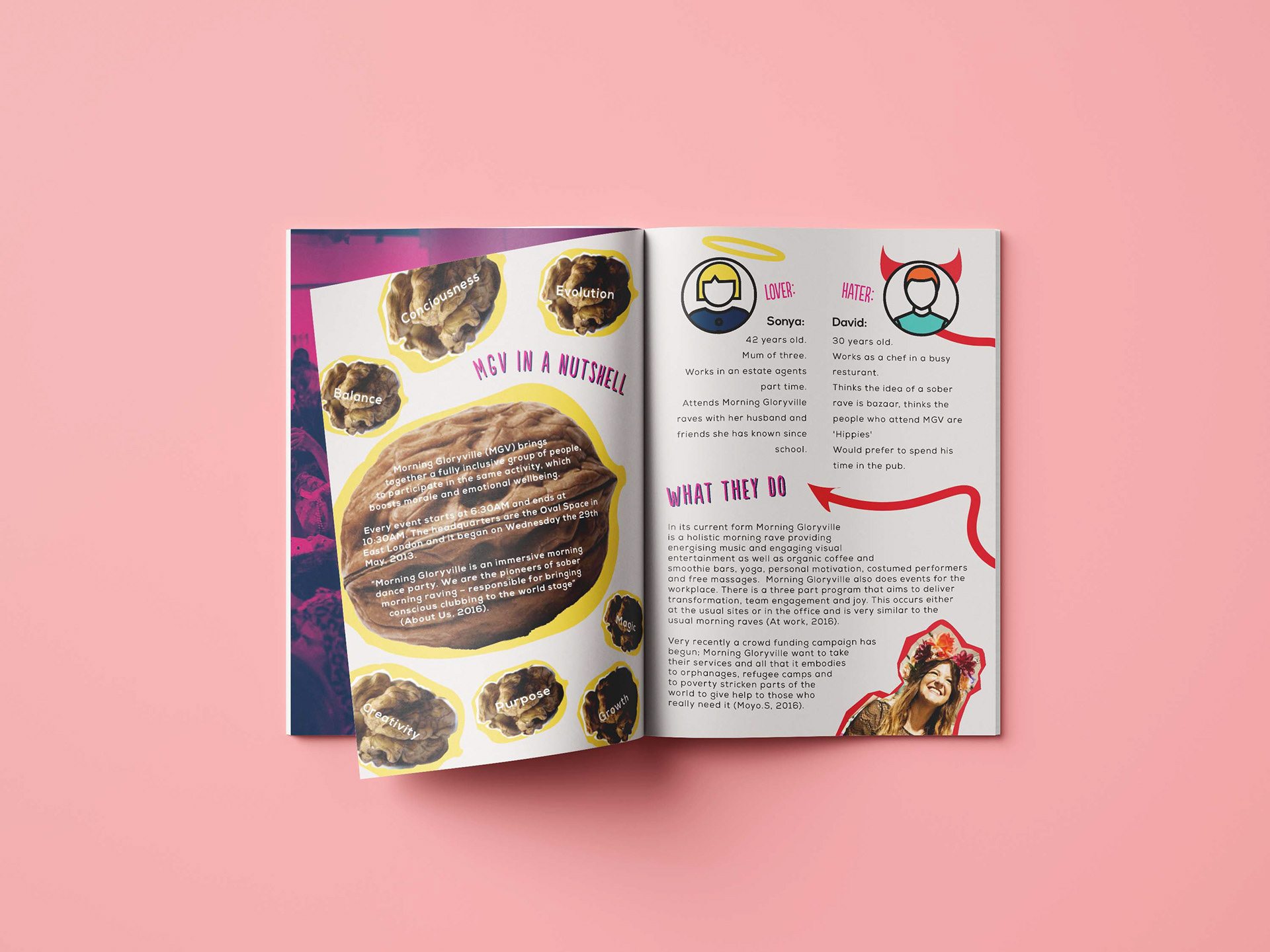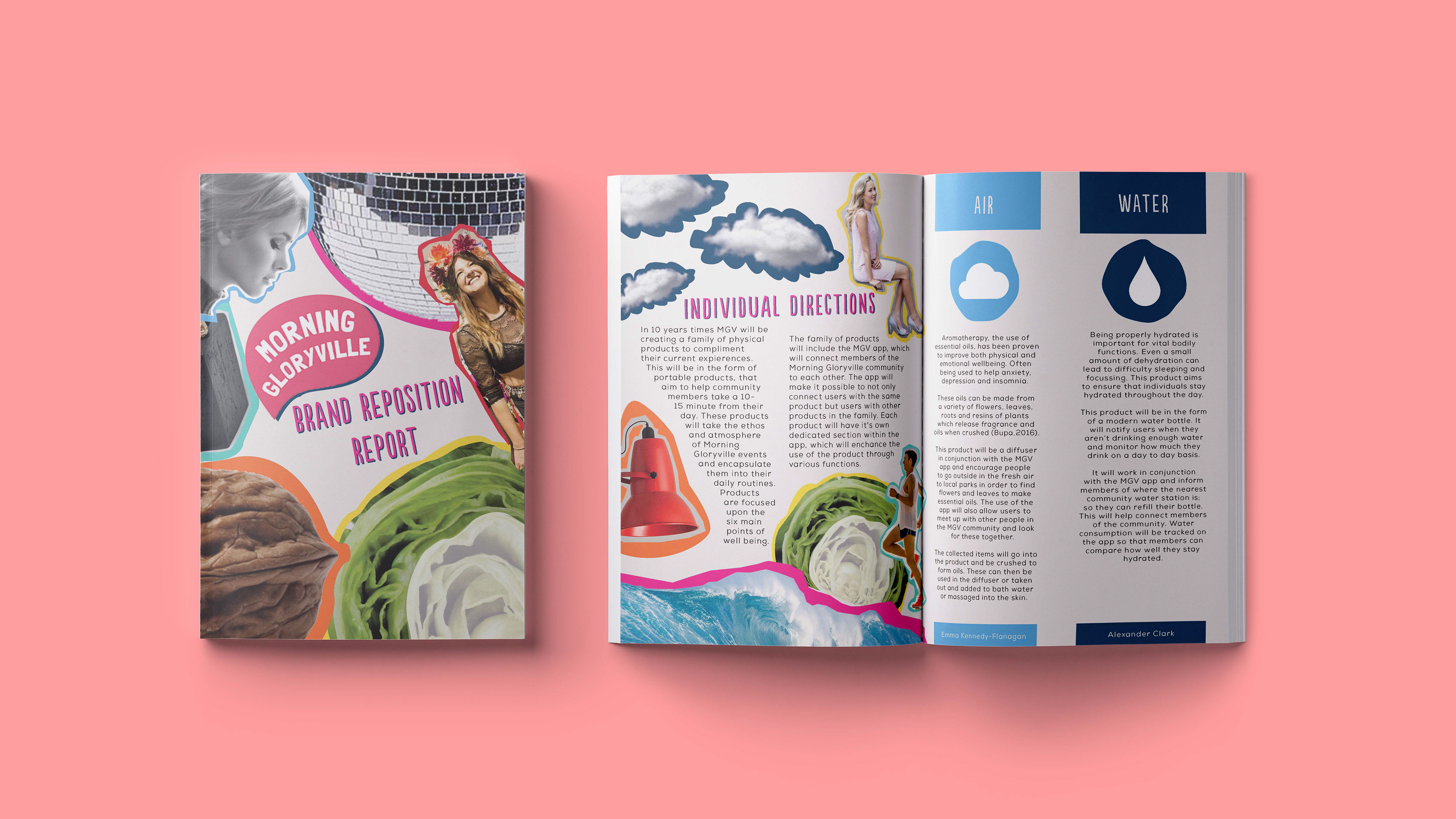 From initial research into MGV and mental wellness, I created sketches and models that would start to encompass the physical form I saw MGV in 10 years. As a group we divided mental wellness into 6 based on Maslow's hierarchy of needs, aiming to aim to create a product for each of these 6 basic needs.
As MGV are very holistic, we decided to create organic shapes to reflect this. From the sketches, I created rough models to test and analyse the forms. These were tested with both myself and peers for a wide range of feedback.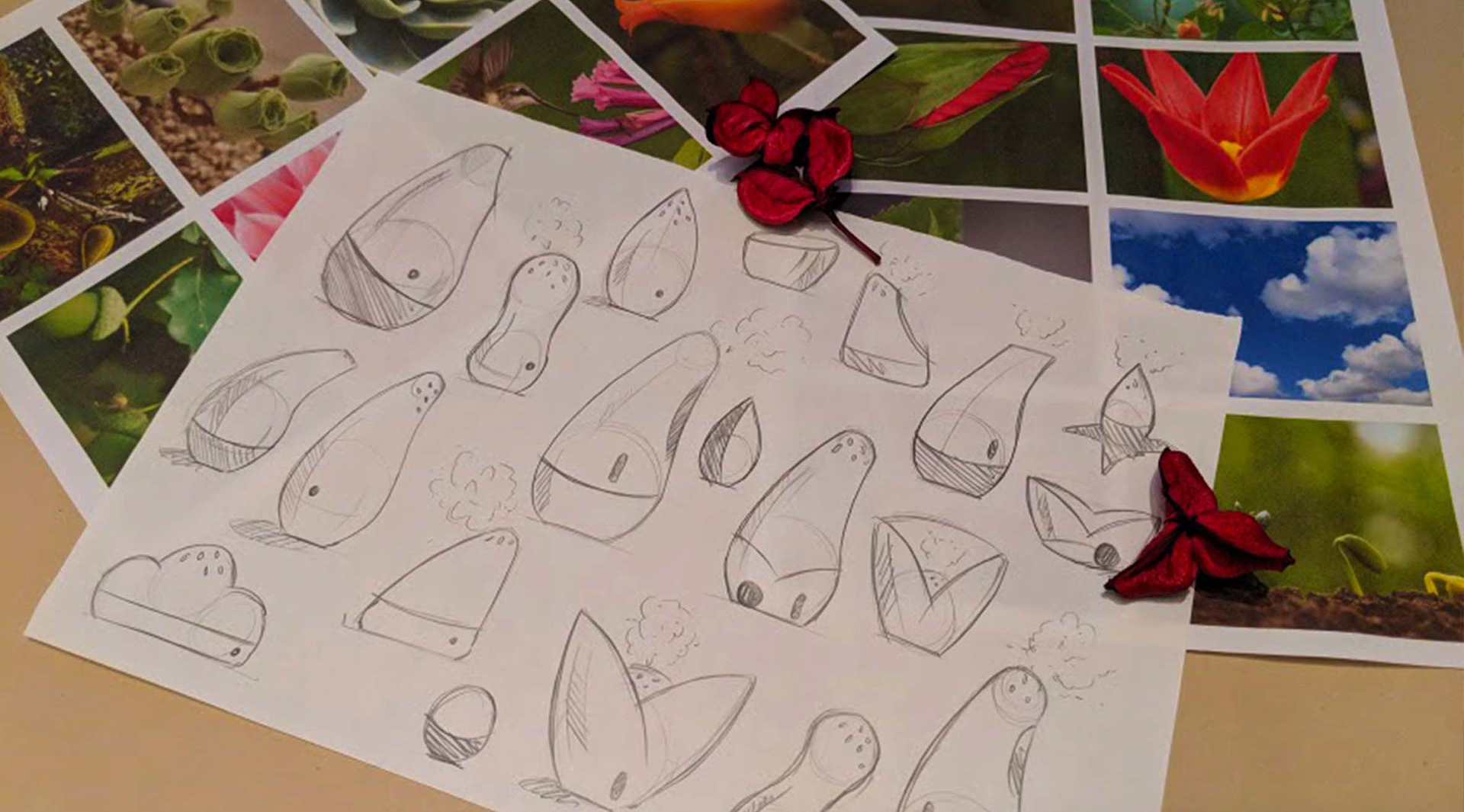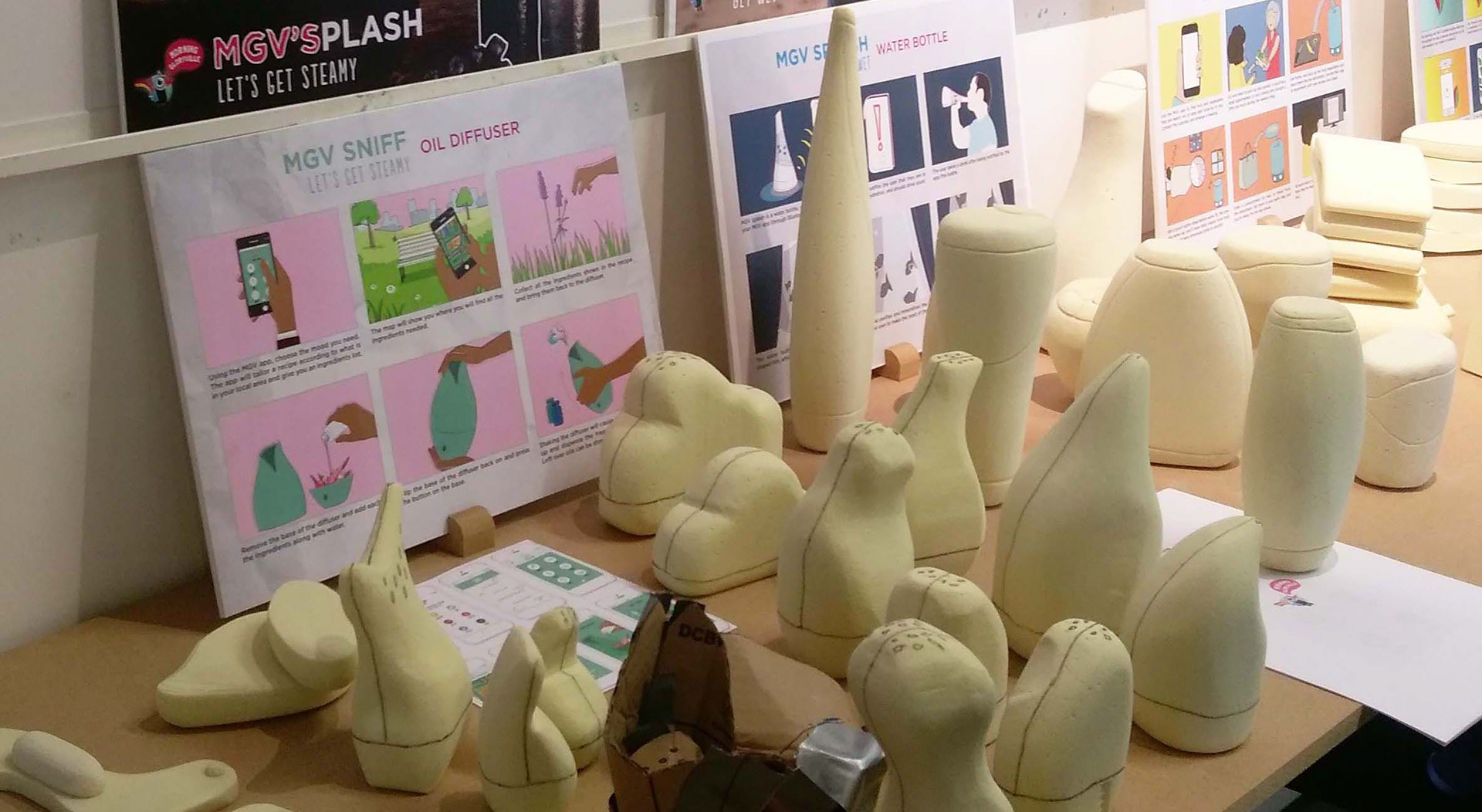 The final product created for MGV was an oil diffuser for young professionals who do not get enough fresh air in their work day.  The diffuser would come with an app which shows recipes for various issues the user may face (e.g. stress) and provide them with recipes using local ingredients. By going outside and collecting these ingredients the user will receive the fresh air they need, while also creating essential oils to improve their indoor environment.
The accompanying app shows recipes and maps for the user to create custom essential oils. Using the app the users may also speak to others in the MGV community to share recipes and stories.